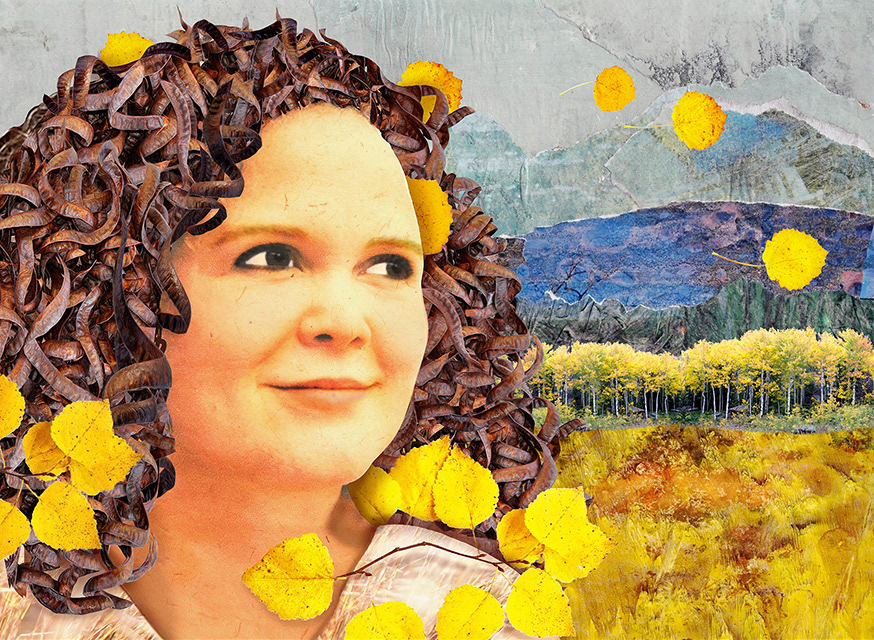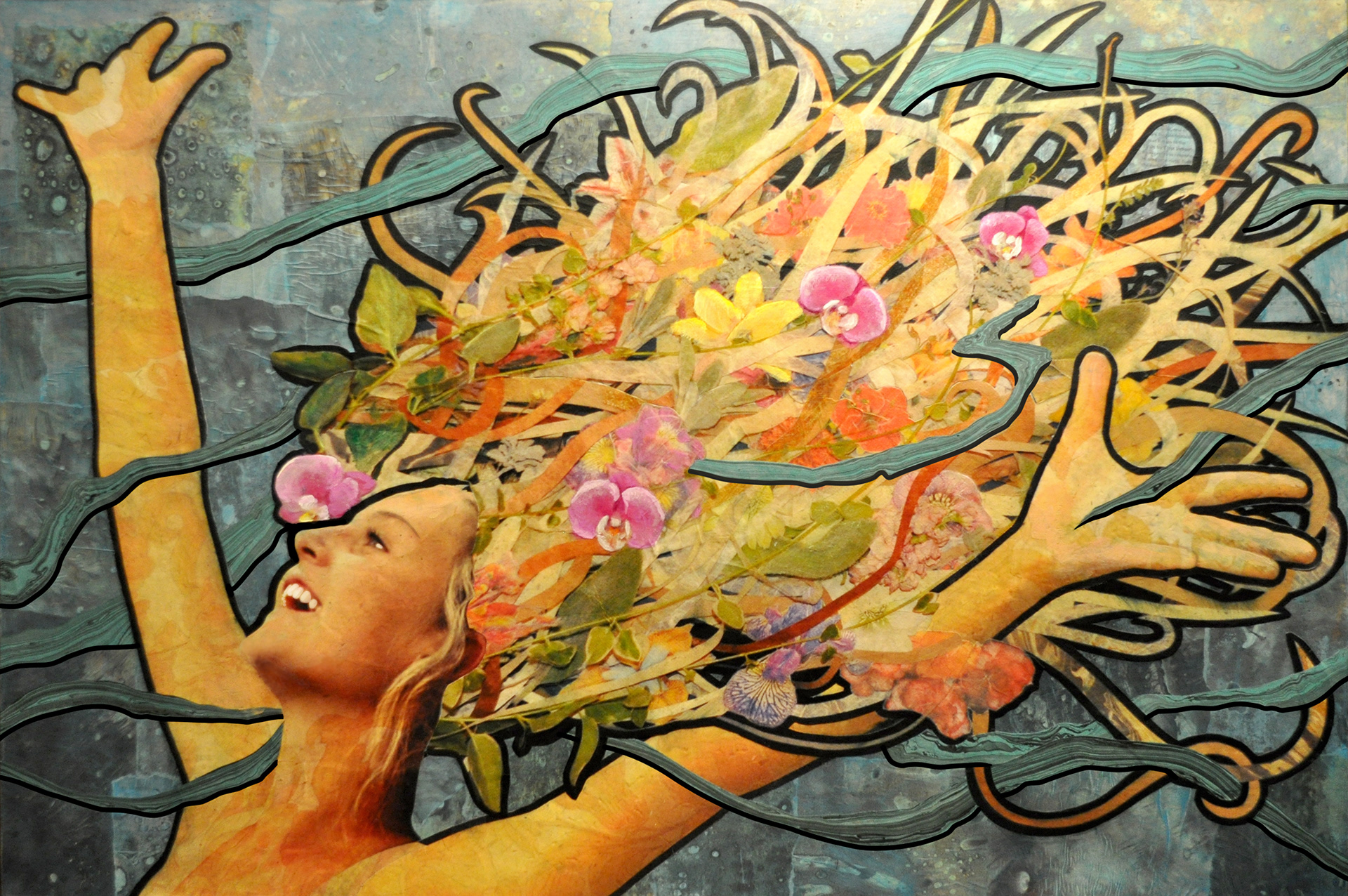 "Spreading positivity and empowering people with self-confidence are the main focuses of my artwork. Lately I have been working on a series of Collage-Paintings I am collectively calling 'Portraits of Inner Beauty.' In these portraits I am focusing on the things that are more important than physical beauty; our connection to nature, our love for others, and finding the courage to be our best, truest selves.
I work in a variety of media, both digitally and traditionally. Fine-tuning one's craft and messaging as an artist is a job in itself. I always work hard to improve my technical abilities and bring more meaning to my work. 
However, during this time of Covid-19 and the fear and despair it is creating, I am shifting my focus away from formal aspects and technical expertise, focusing instead on sharing positive messages. Rather than looking at my art as a profession, I am taking some time to use it as an expression! I do not have the skills to help care for people's physical health, so I am using my artwork and my positive attitude as a way of uplifting people's spirits, and hopefully helping them maintain their mental health.
I am using social media to share silly photos of my husband and myself on our 'vacation.' It's called 'Mexico Beach Vacation (Now Colorado Suburb Staycation).' Our trip was, of course, cancelled, so we are making the most of our time here at home. We are enacting the things we wanted to do on vacation, using props and doing activities to show that even when life is hard and scary, we can choose happiness. The goal of our silliness is to share that medicine called laughter. 
Additionally, I am tagging @artforcorona in all my posts. Art For Corona is a growing Instagram gallery of art from around the world. Its purpose is to get people to browse and enjoy the art, and then encourage them to donate money to help Doctors Without Borders in their efforts to combat this virus."
Jenny Goring (b. 1972, Rota, Cadiz, Spain) is an American Mixed-Media Artist who specializes in Collage-Paintings. She earned her Bachelor of Fine Arts degree from the Metropolitan State University of Denver and has exhibited at several Colorado galleries including Gallery 166 in Vail, Foothills Art Center in Golden, 40 West Arts in Lakewood, Core New Art Space and Chac Gallery in Denver, Creative Framing and Gallery in Louisville. 
Her awards include an artist residency at Brush Creek Foundation for the Arts in Wyoming and a Mayor's Choice Award in Lakewood, Colorado. 
Jenny's work is highly textured, drawing the viewer in closer to investigate hidden details. It is multi-layered both in its physical form and in the meaning it invokes as she encourages us to embrace our connection to nature and to one another.