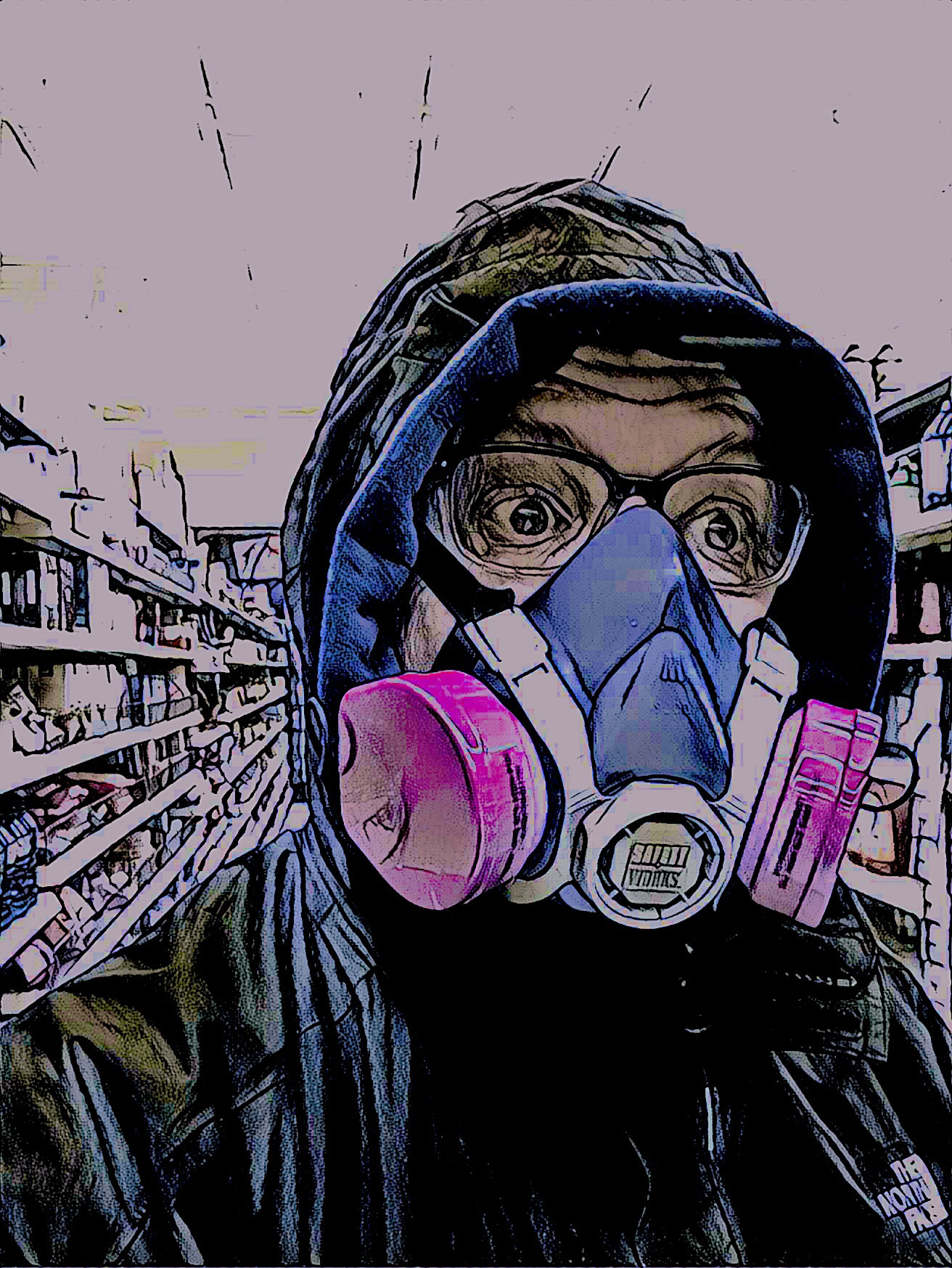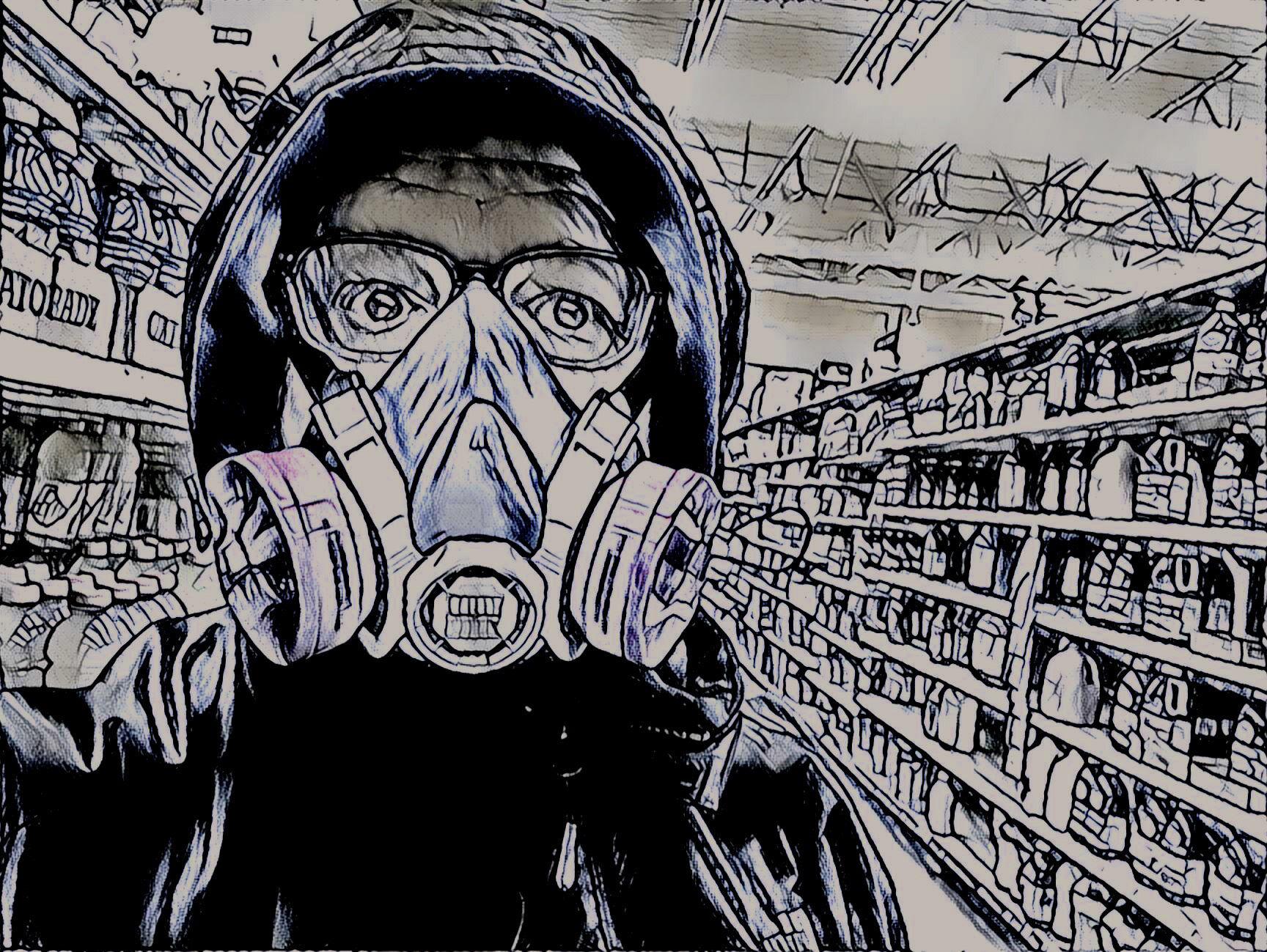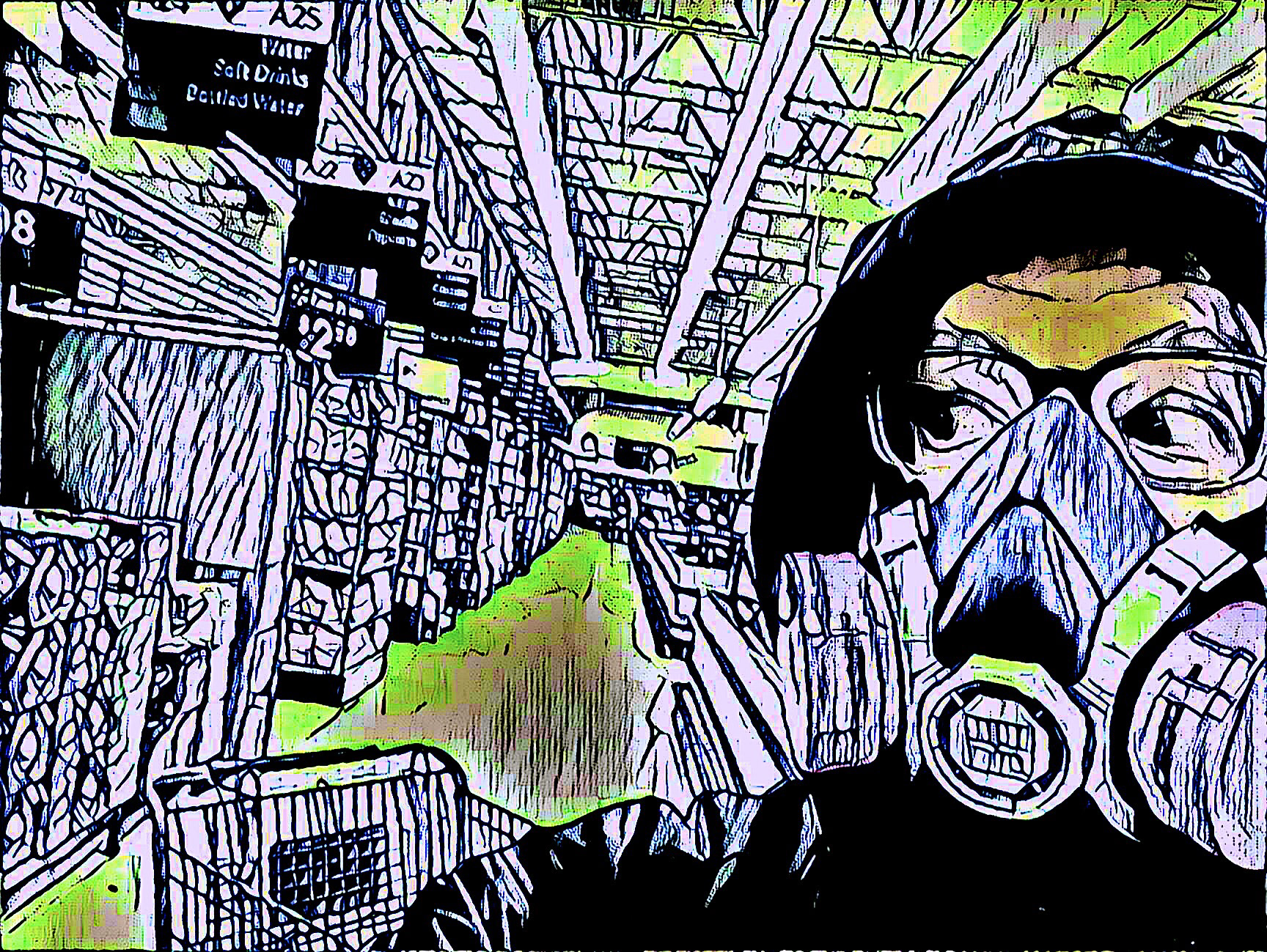 "The university I teach for transitions to online teaching March 30.  We are utilizing D2L for discussions, Digication, which is an art platform developed by RISD for portfolio reviews and assessment.  I have videos of relevant art historical artists that relate to the students assignments for the rest of the semester. We intend to meet via Skype for group critiques at our normal class meeting times to discuss topics relating to the courses.  Fortunately, I was able to have assignments that were portable for students. This will be my first online studio course and I have found it to be a challenging opportunity.
The images I submitted relate to self-portraiture in the present apocalyptic scenario we find ourselves in. Having spent the last four summers teaching in Xian, Beijing, and Shanghai, I'm accustomed to seeing students and ordinary citizens wearing personal protective gear. The images of me were of my last foray to the Walmart in my small rural town of 5500 people. Gloves, hoodie, R95 construction respirator. A bit of overkill, I know, however I'd rather err on the side of caution as we have CoVid-19 in my county and I have three stints in my heart. As I checked out my groceries the eighty year old cashier asked me 'you got the Corona?'  I responded that I was trying to avoid it.
The titles are CoVid-19 Fashionista I, II, and III, digitally manipulated photographs. I intend to make etching from these image when we return to the university studio classroom.
Stay Safe, Be Vigilant and  Productive!"
Artist/Educator teaching Printmaking and Painting for the University System of Georgia.   Quarantining at home, teaching online. Calls from friends, group text from family, and continuing my daily art practice helps pass the time of living in the time of Covid-19.