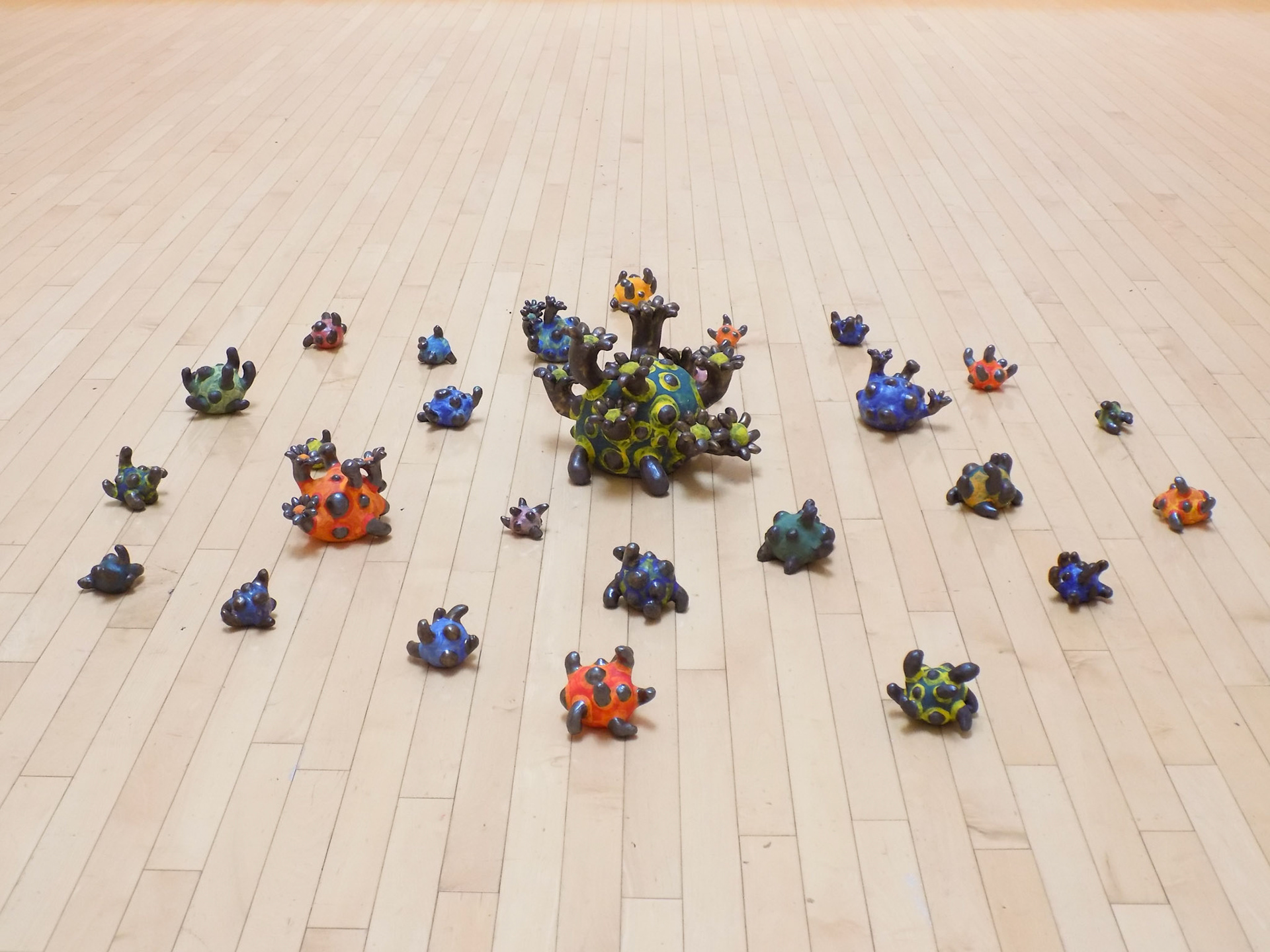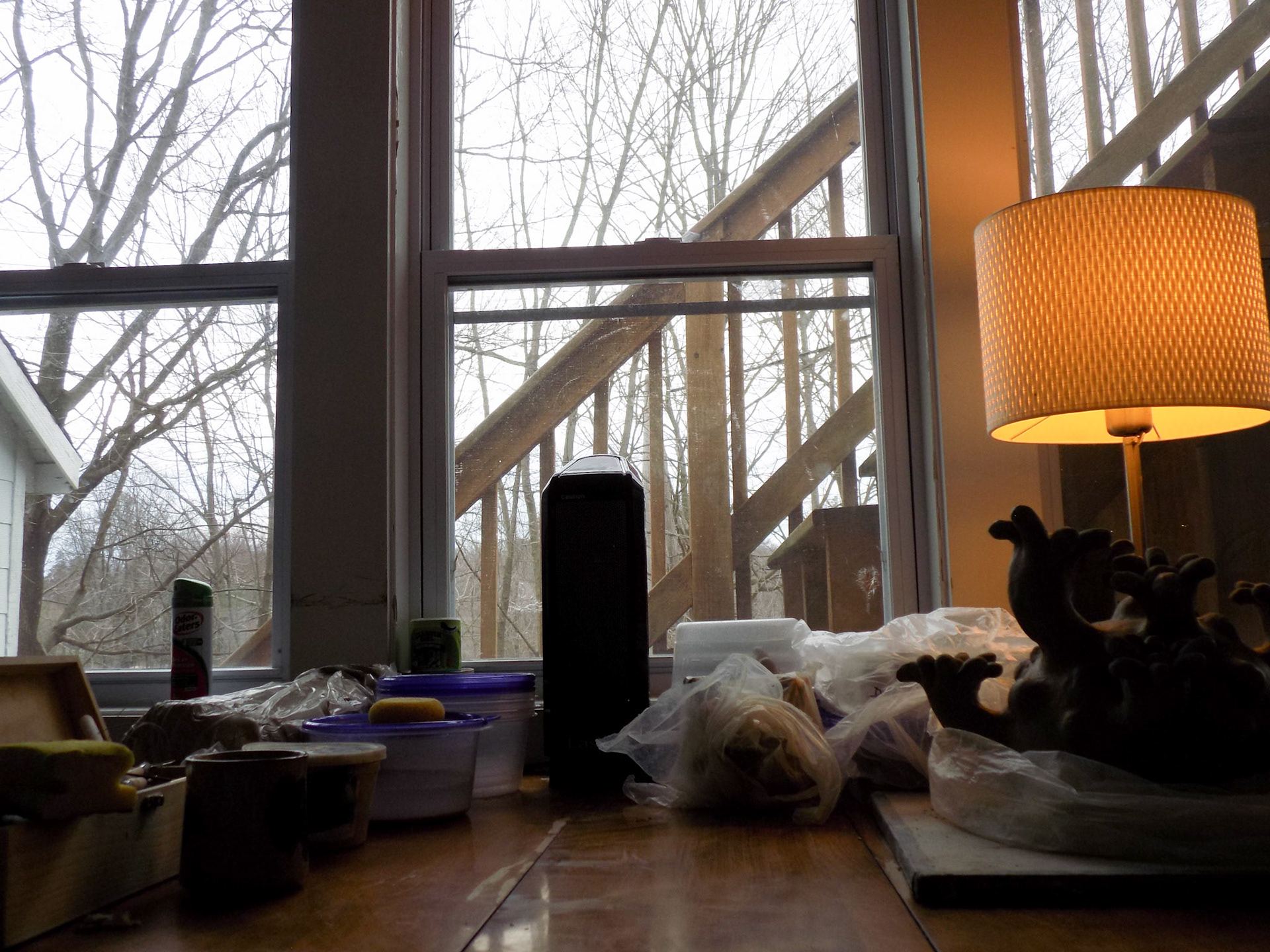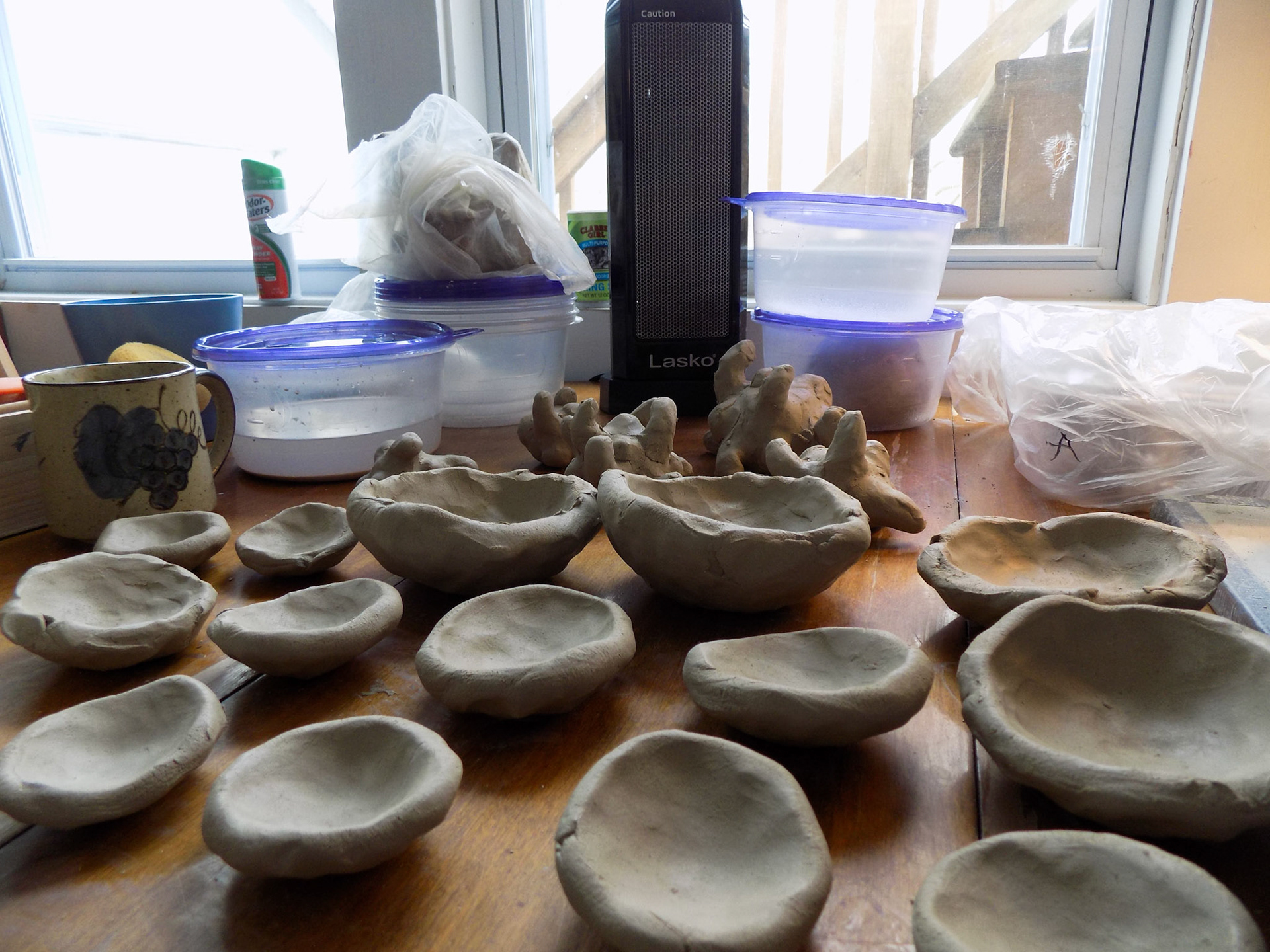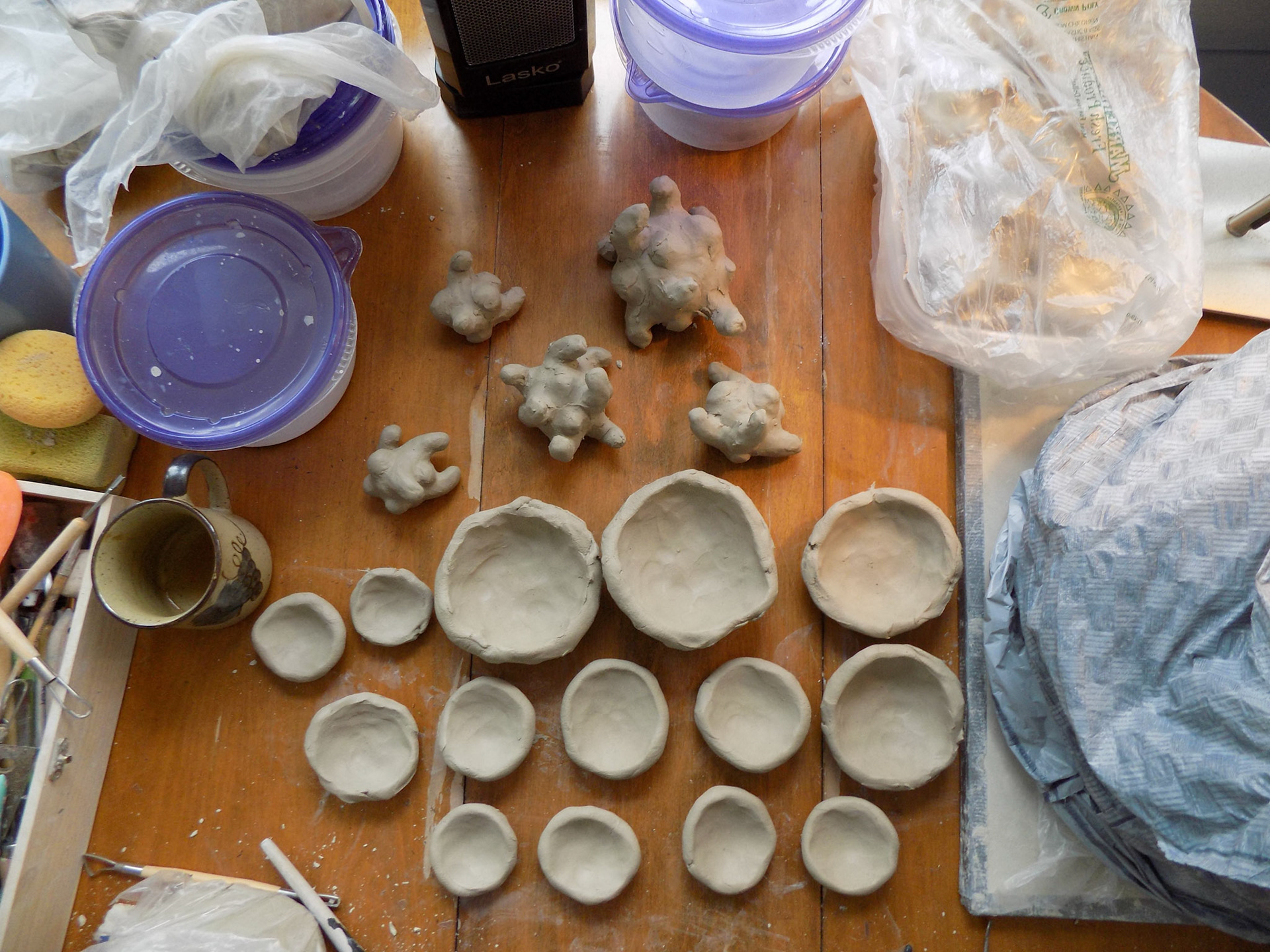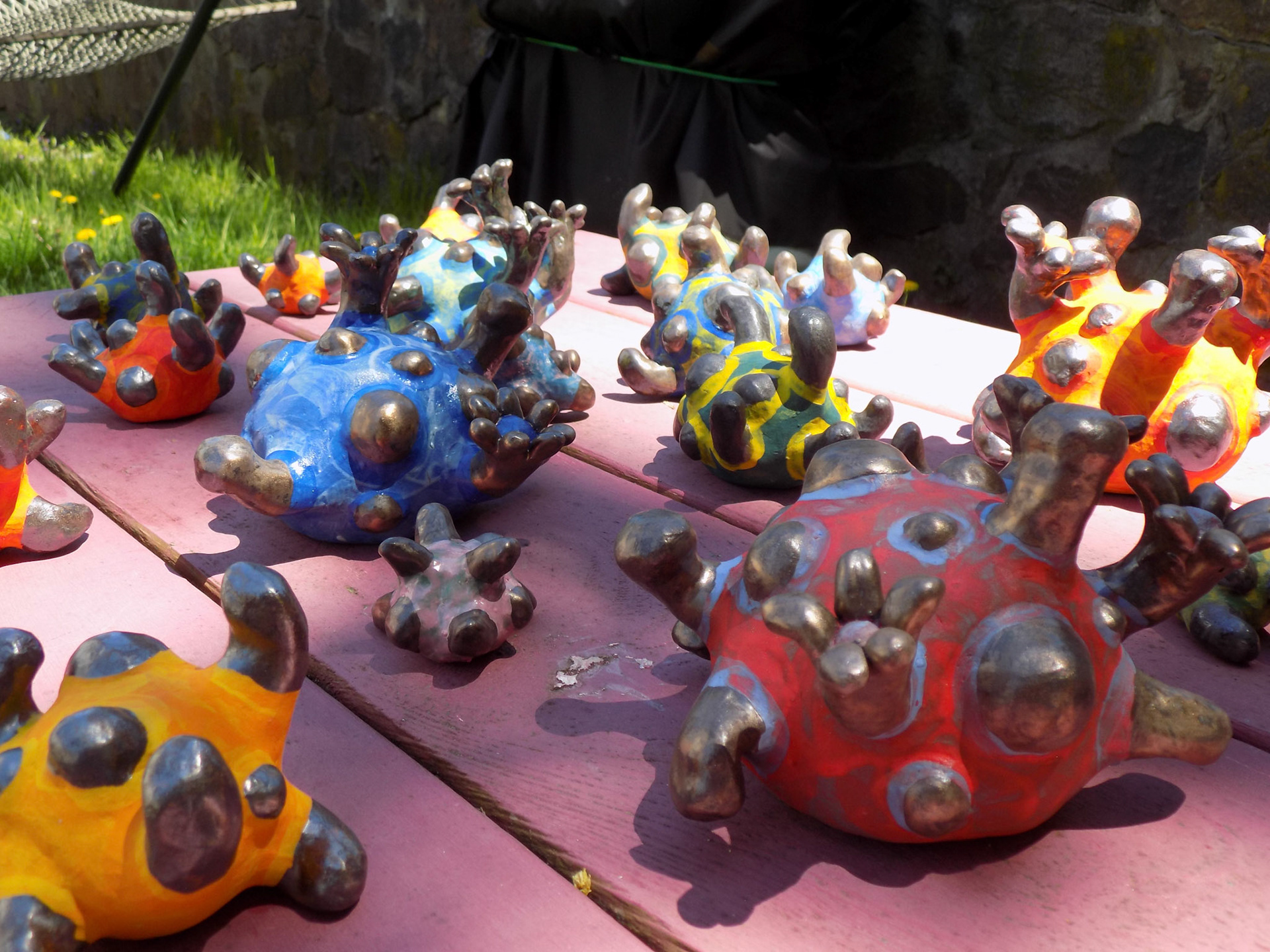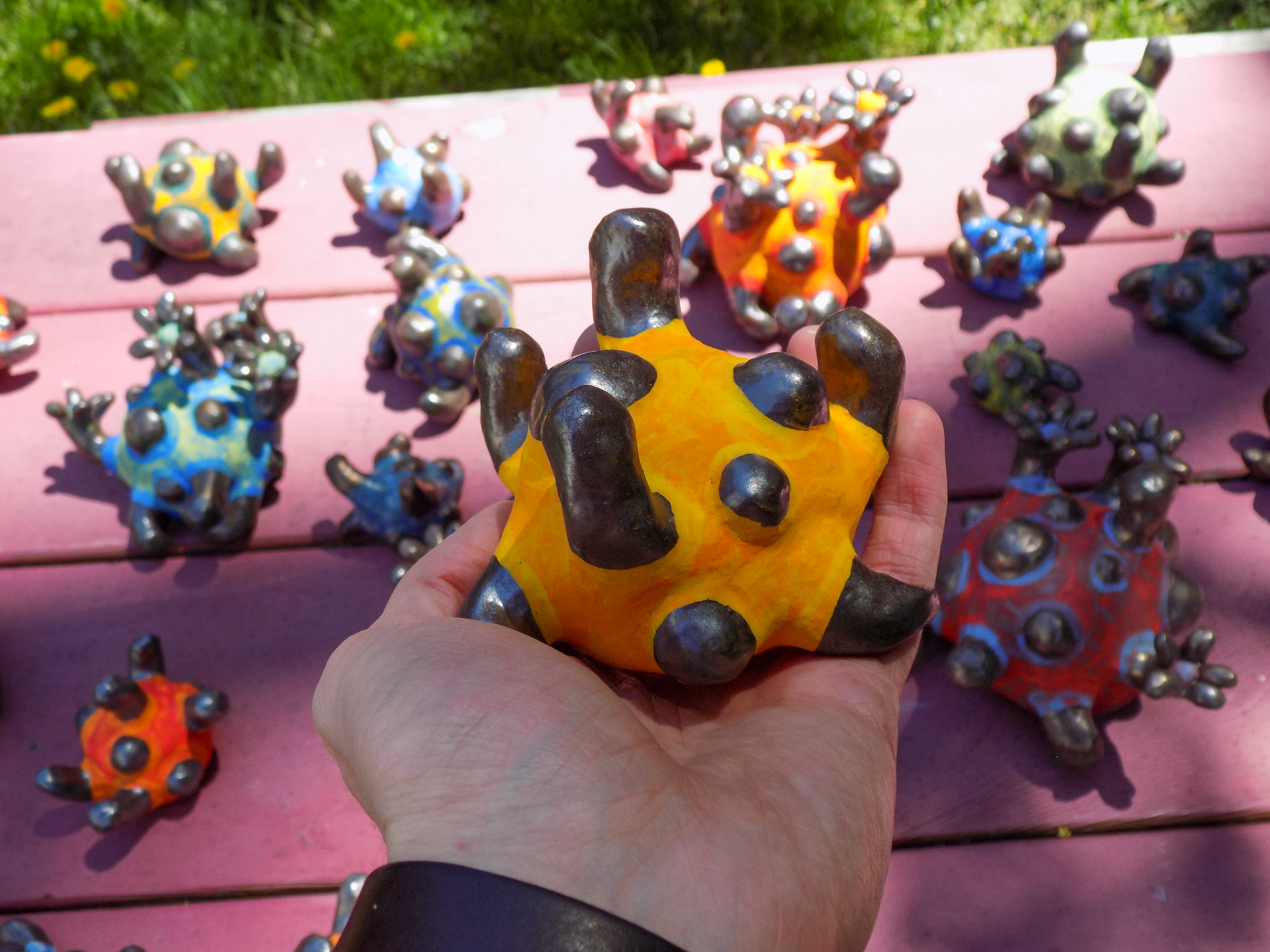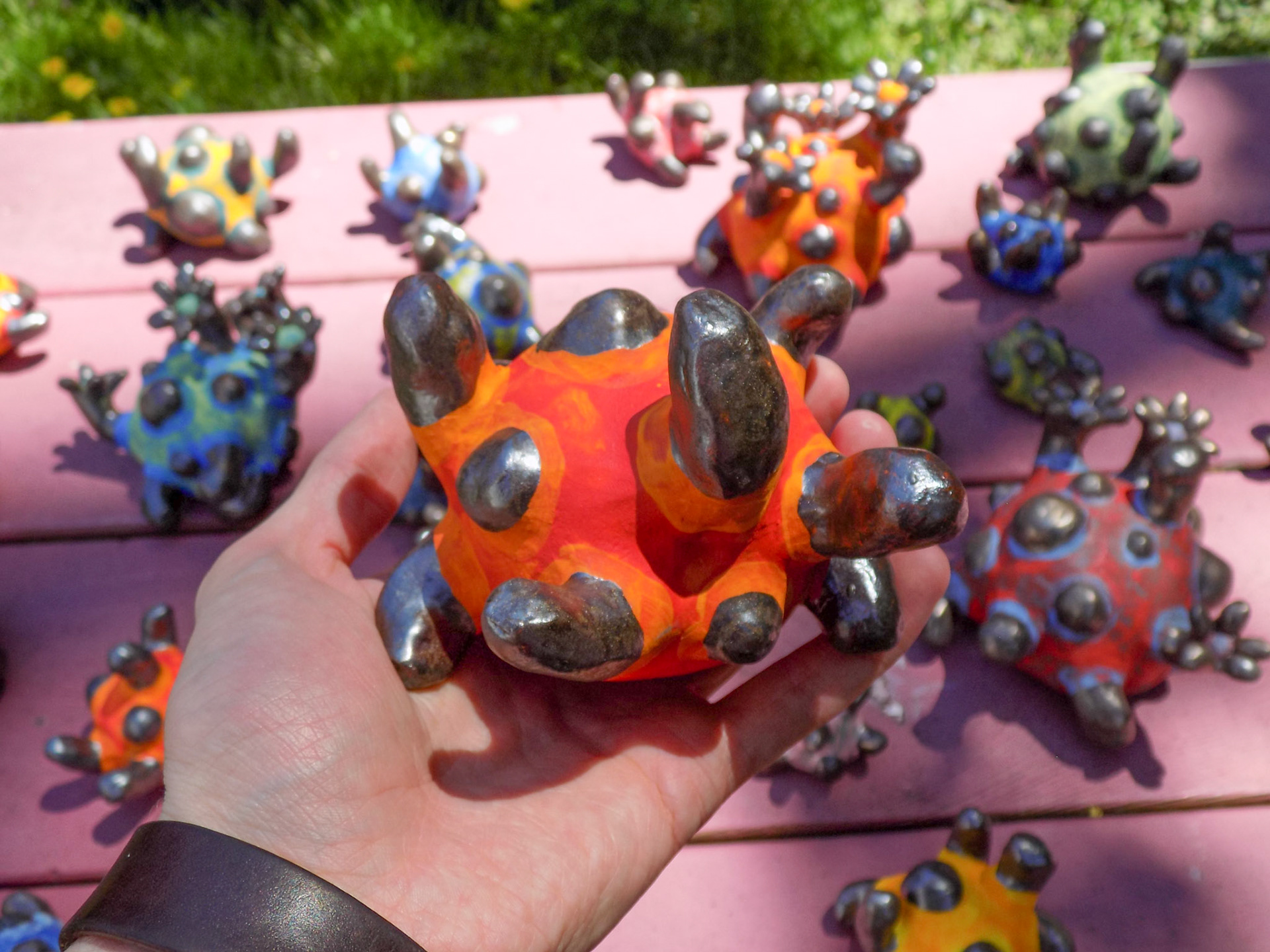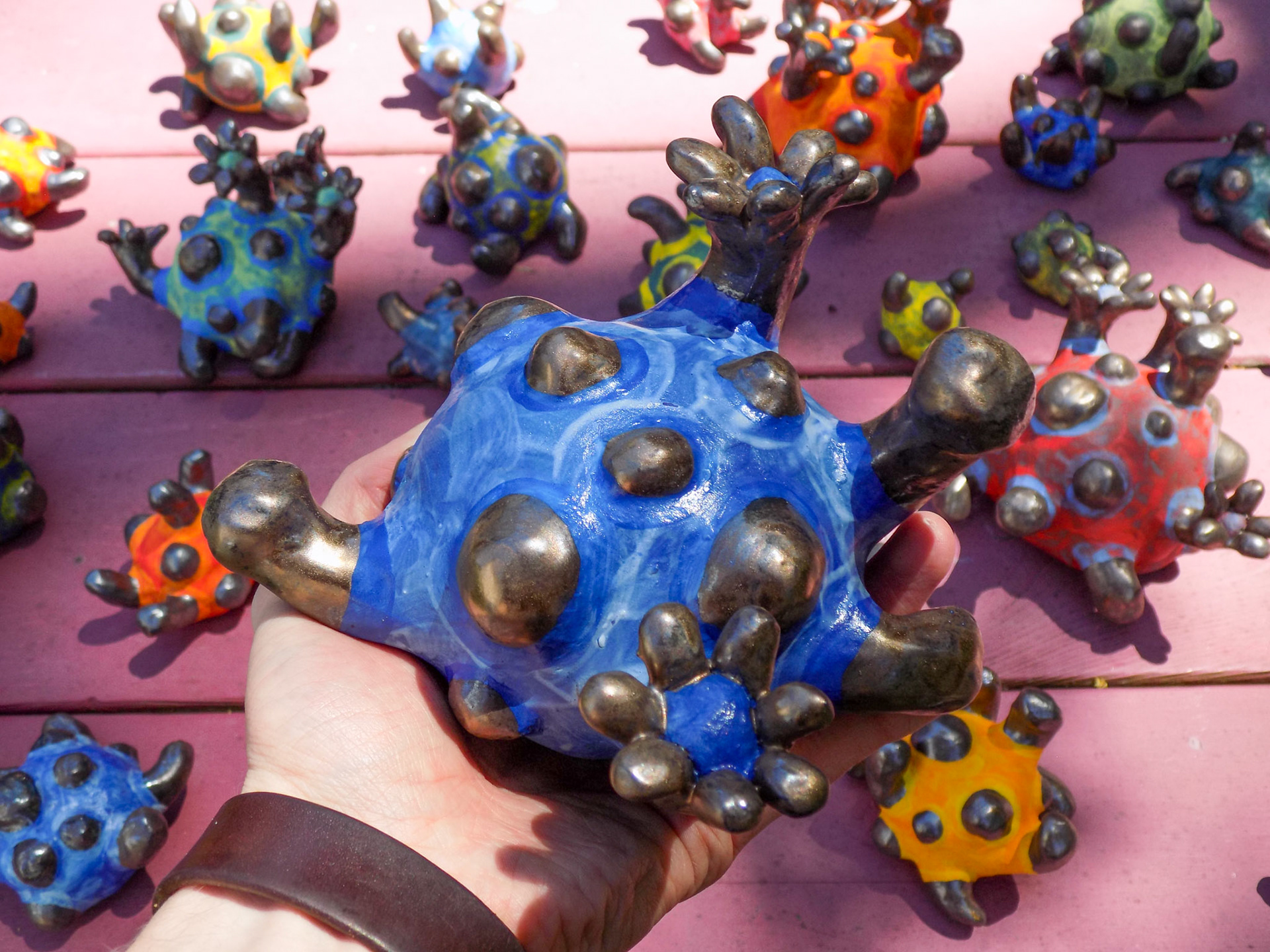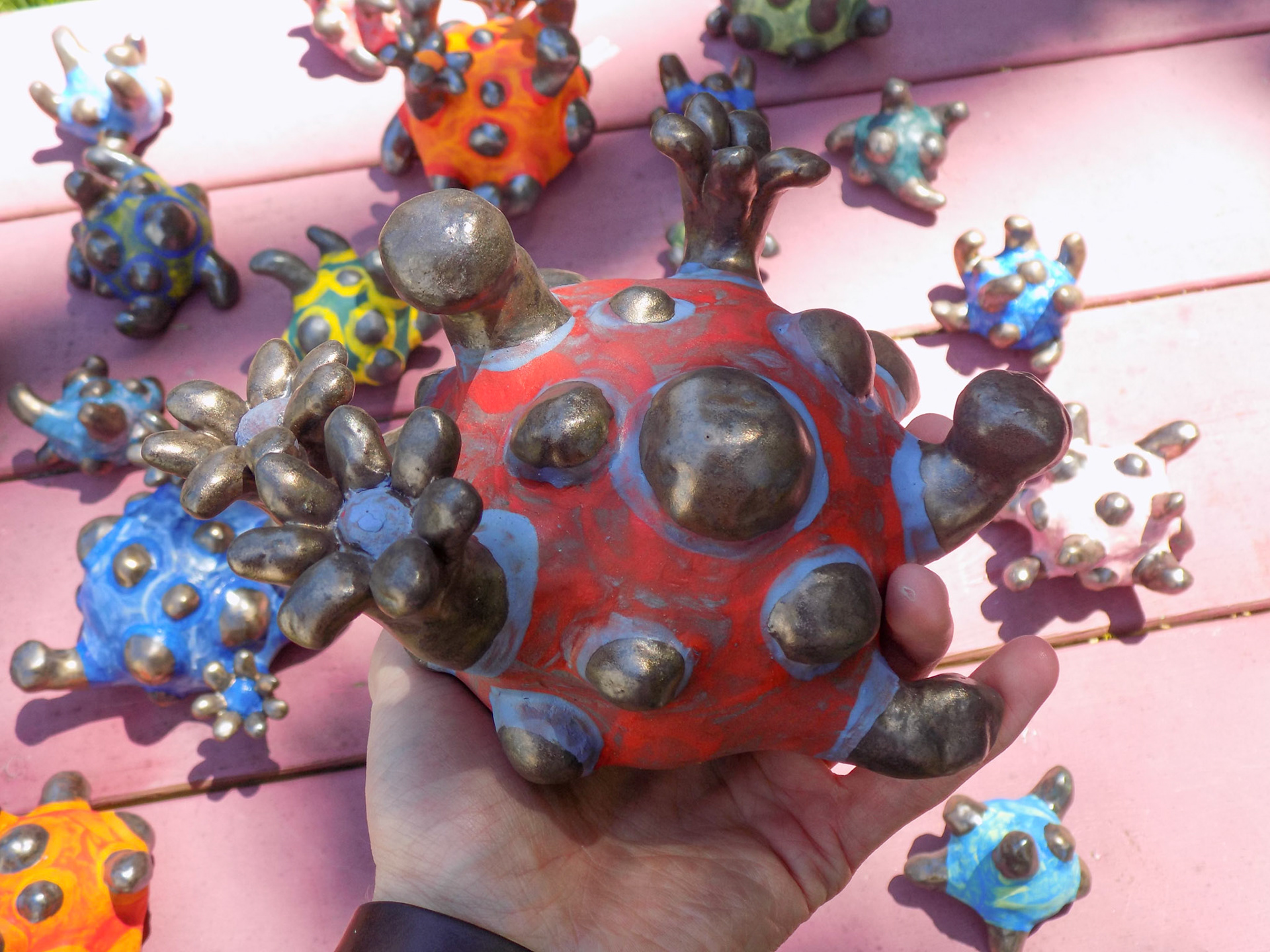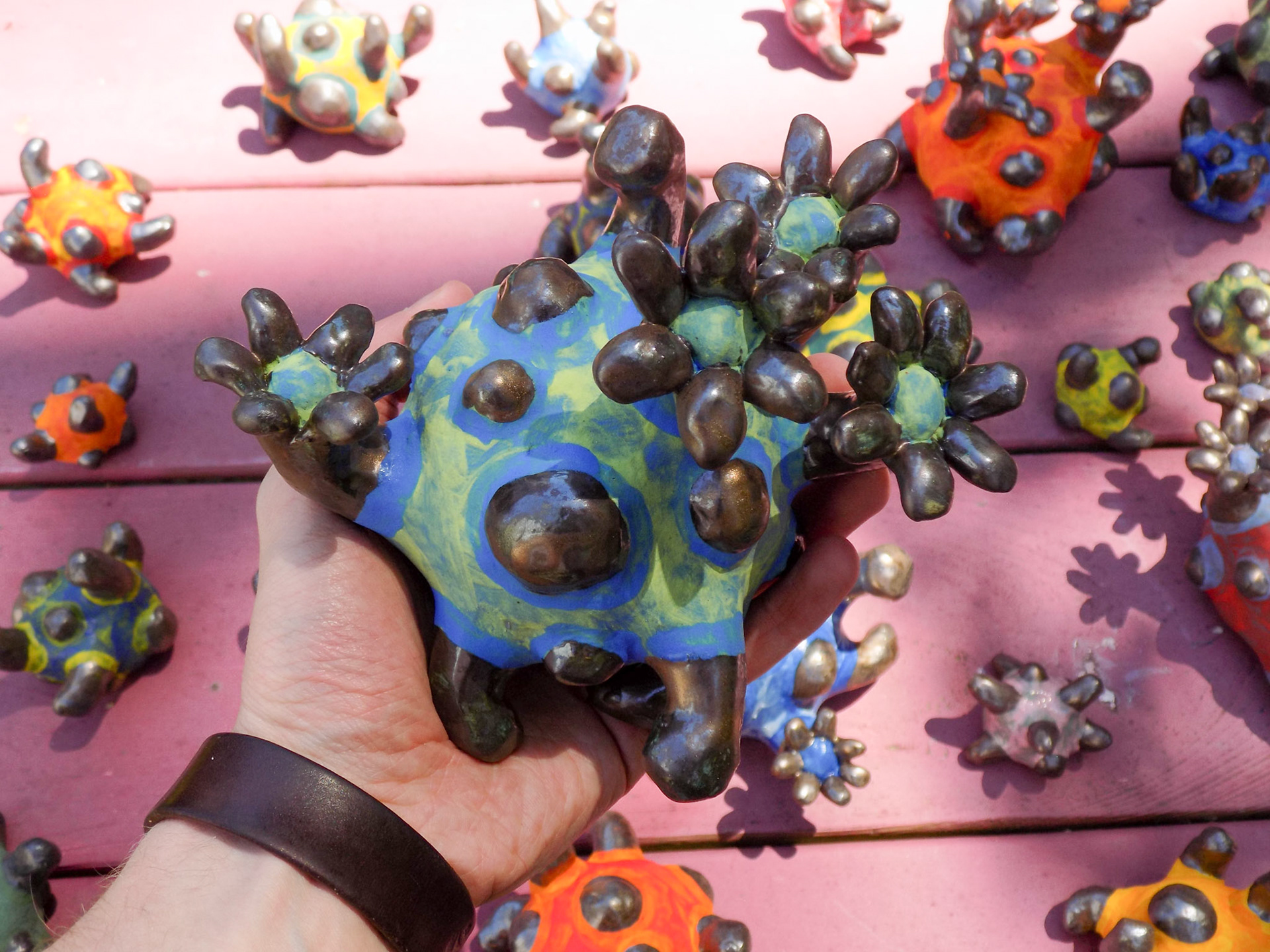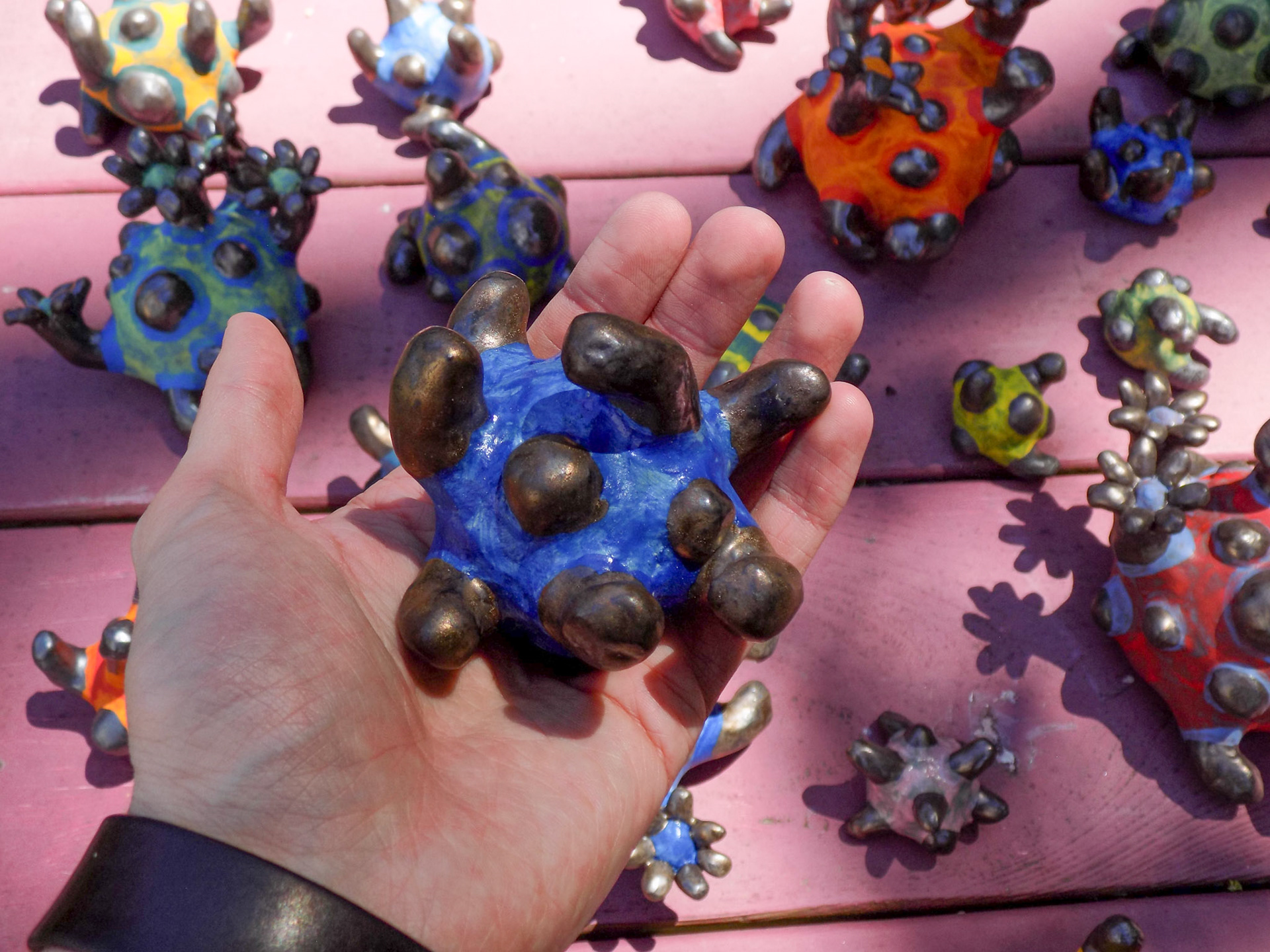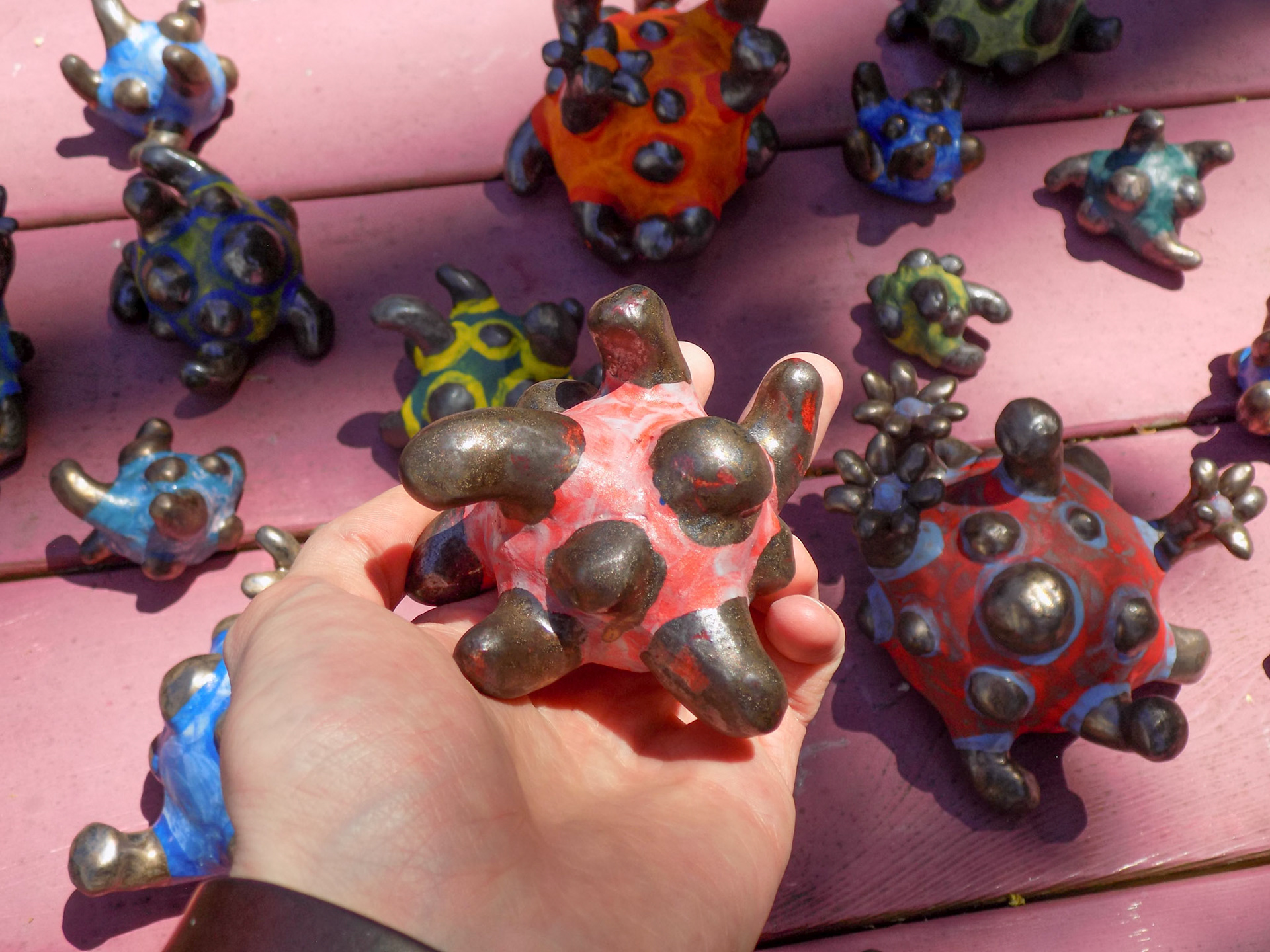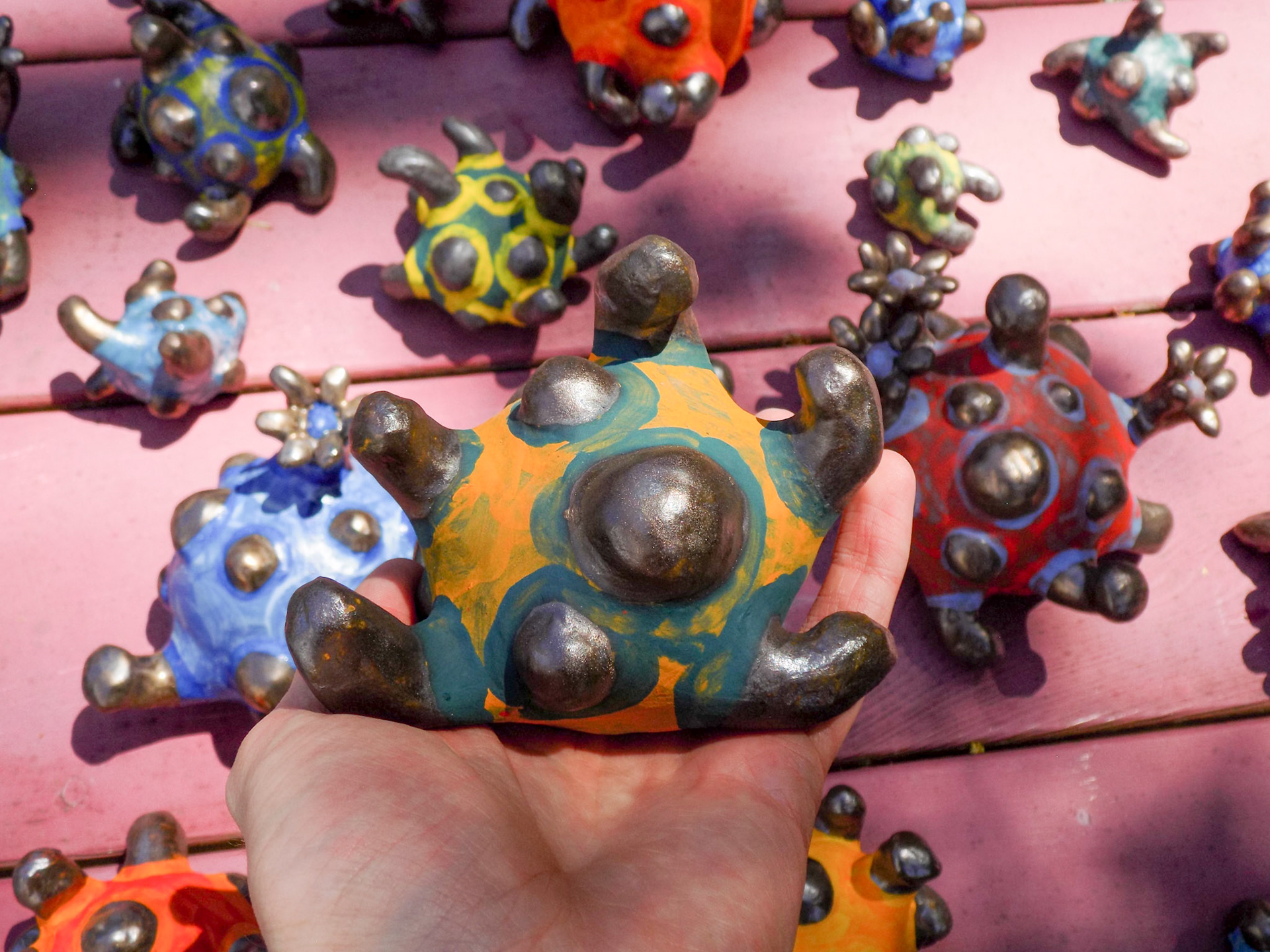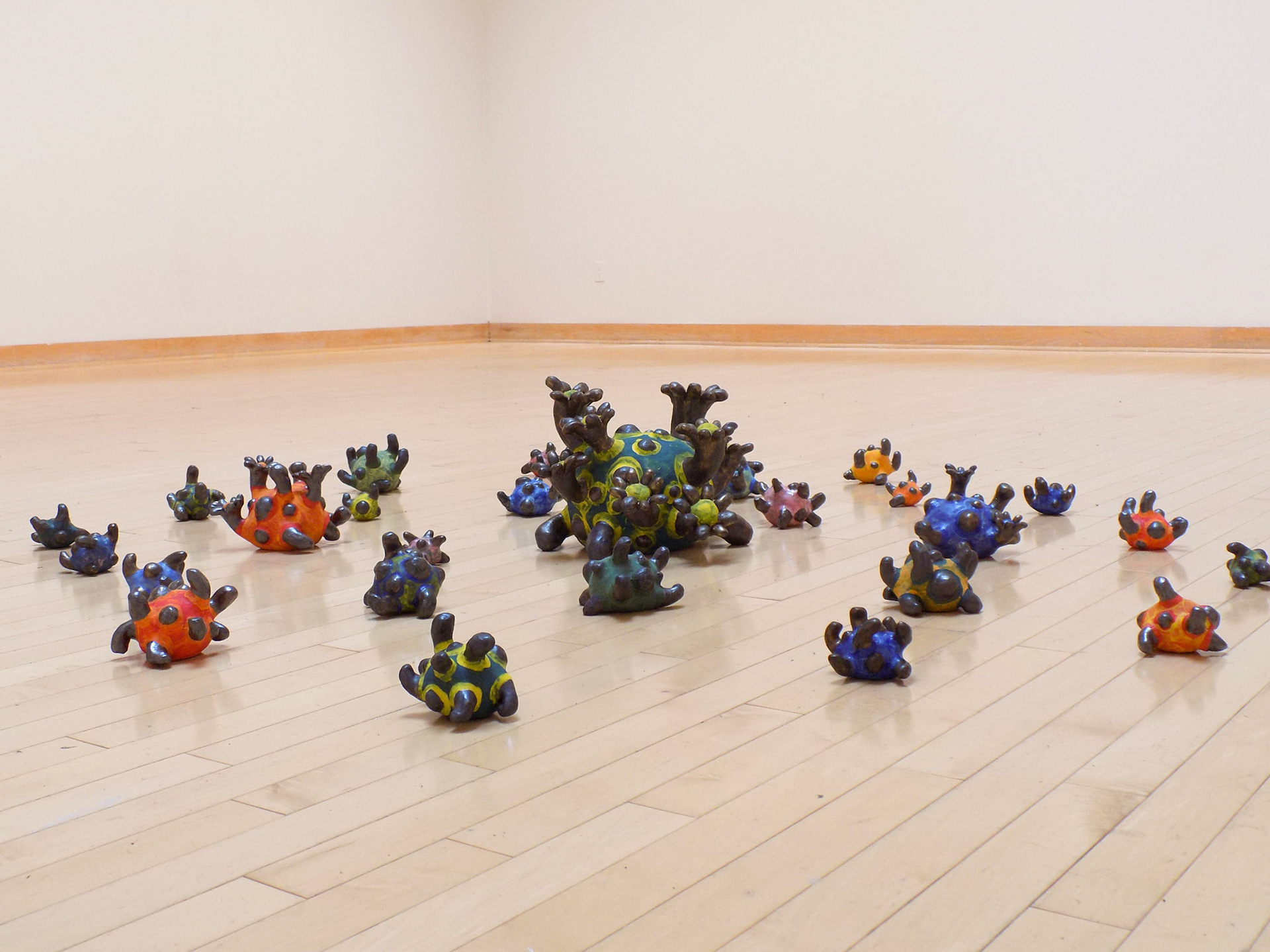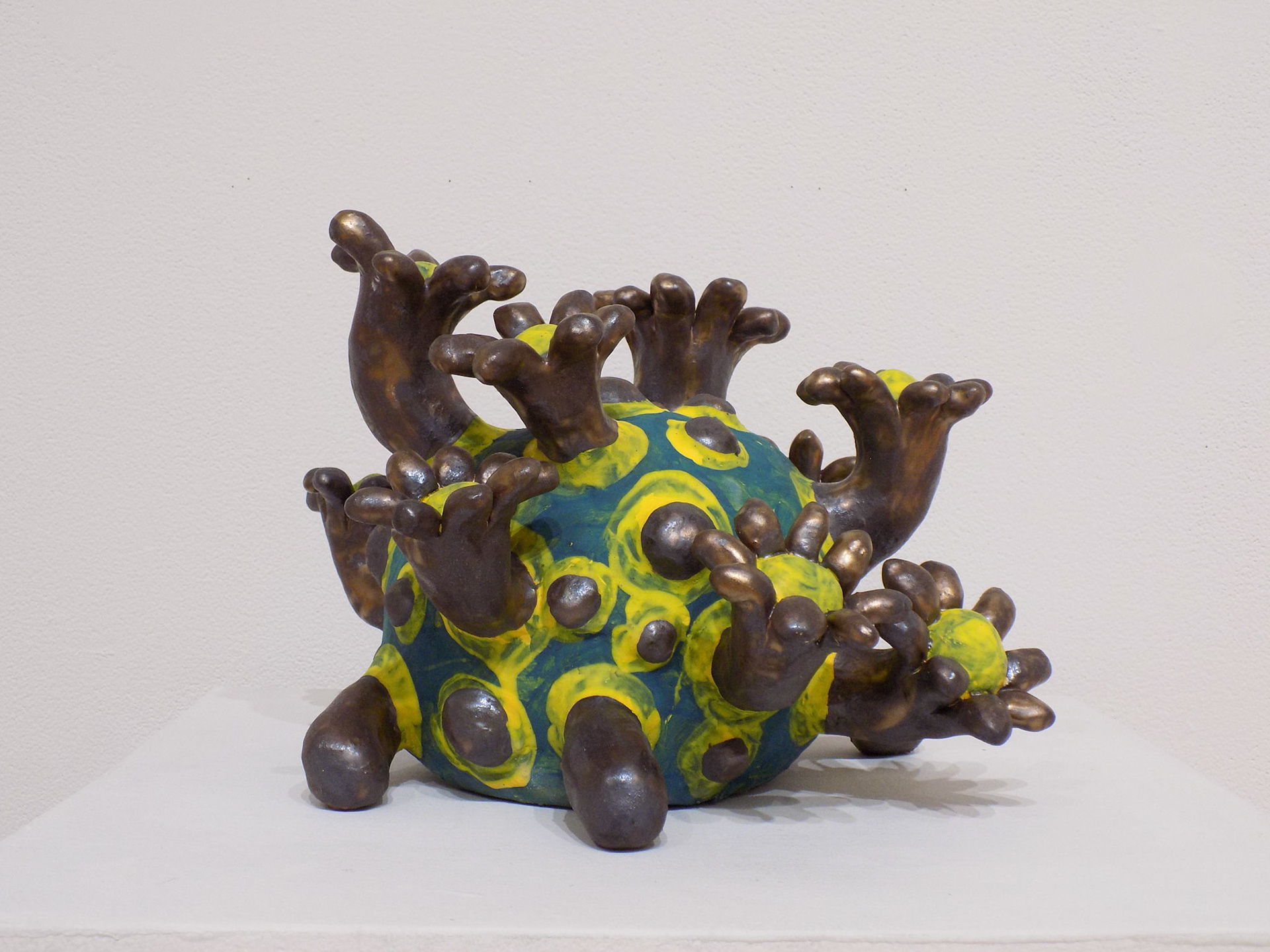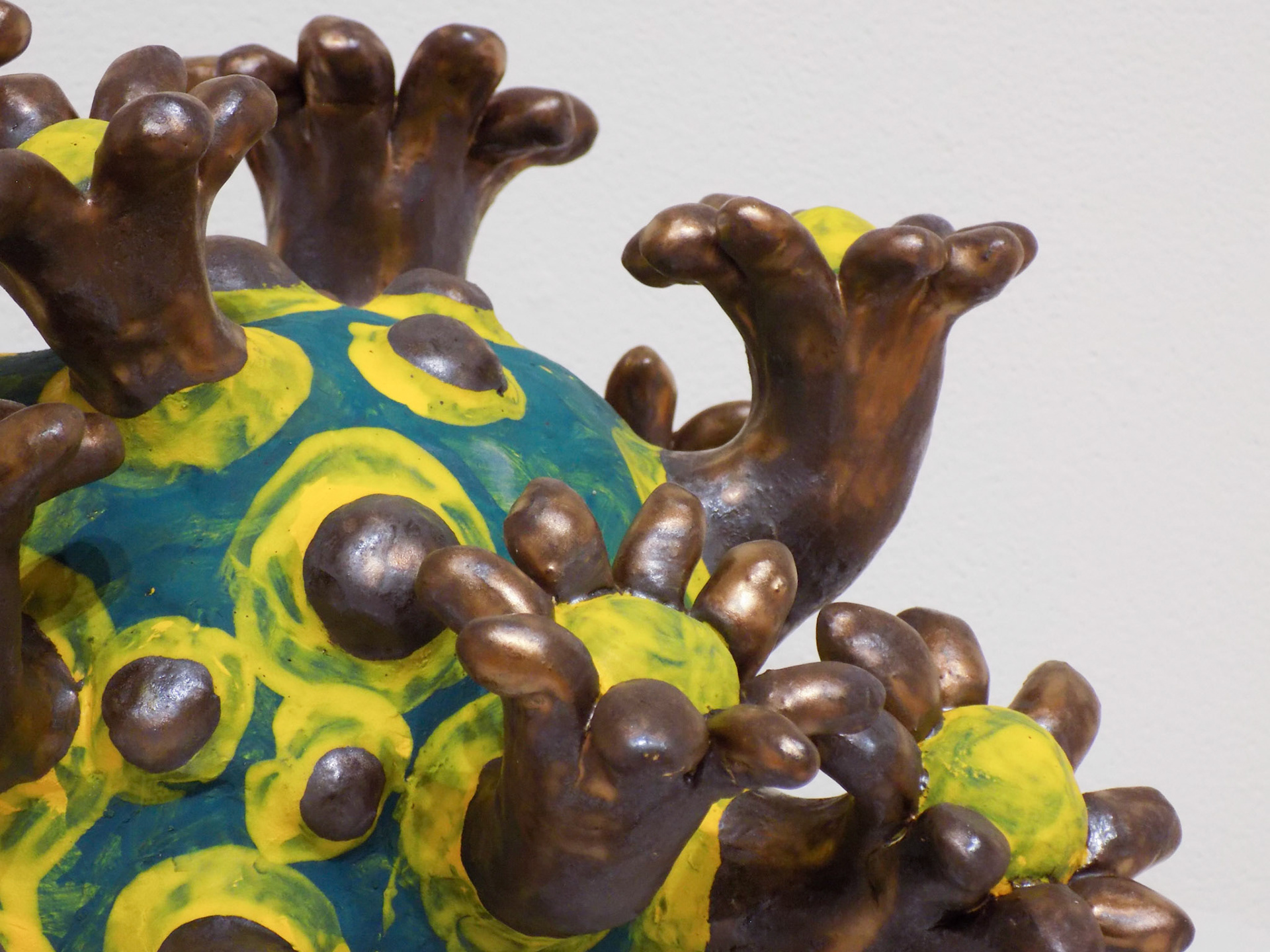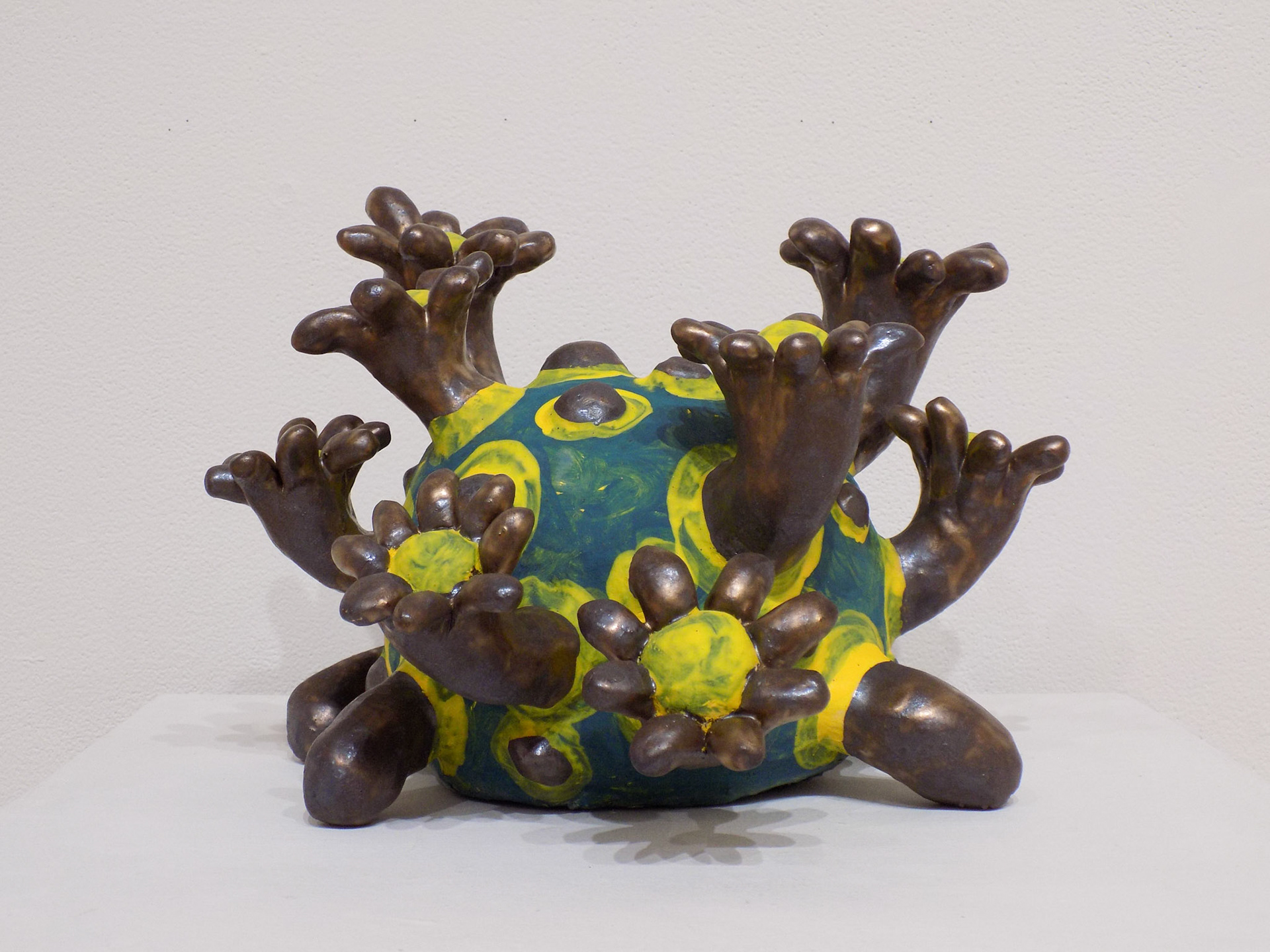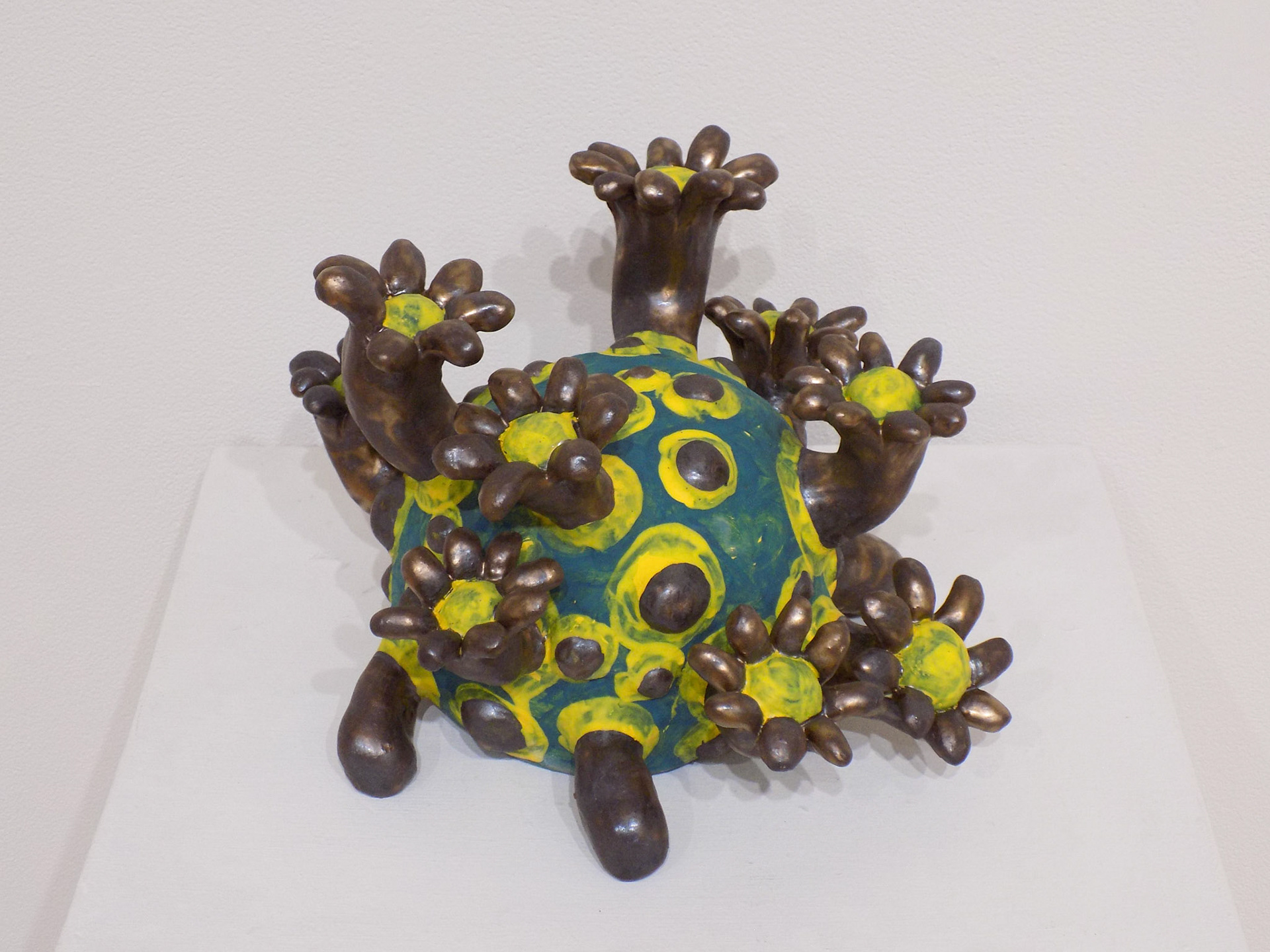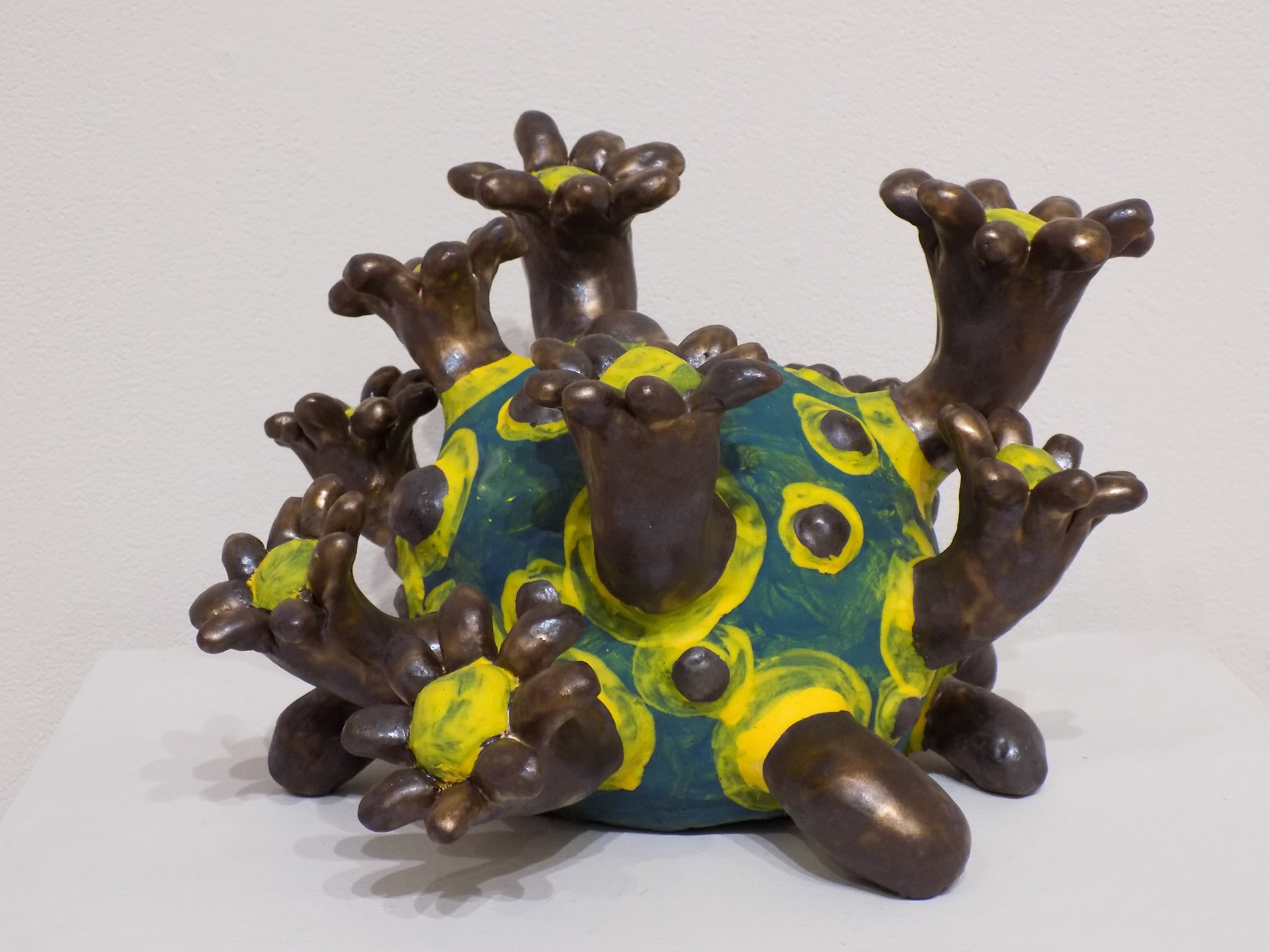 "Like so many others, I am temporarily unemployed.  Part of me is slightly panicked, part of me is really enjoying all the extra time to devote to my own work.  I normally teach classes at two local art centers and make my work at another pottery studio.  All three have shut down until further notice, so now I have nothing but time and extra clay.
I live with four other people in a tiny little apartment, so it's pretty close quarters with all of us working from home.  I have set up my home studio in a small, uninsulated room of indeterminate purpose where we have been keeping our shoes and spare odds and ends.  After purchasing a space heater and bringing in a lamp, it's been serving its new purpose fairly well.
I began this body of work back in January with the goal of making multiple, smaller creatures, and displaying them as a large collective mass.  Behind the body of work is a sci-fi narrative about genetic modification, cloning and mass production.  I find it ironic that I am able to make what is essentially a community of small organisms now that we are living these surreal, socially distant lives that almost feel like science fiction themselves.  I only had one day a week in my own studio before, and I wasn't sure how long it would take me to accomplish the vision I had.  In some ways, the quarantine is enabling me to complete this body of work.  But with no idea when I'll be able to get back to the studio and fire these things, not to mention my lack of income, I can't say I'm not nervous.  For now, I am going to use the time in the best way that I can and make as many of these creatures as possible!"
Justin is a sculptor, cartoonist, and designer hailing from Centennial, Colorado.  He discovered a love of sculpture halfway through his three-year career as a graphic design major at Gordon College and graduated with a BA in both sculpture and design.  Most notably, Justin was one of over 30 artists to work on Natura Obscura, an immersive installation at the Museum of Outdoor Arts in Englewood, and he was a Young-Artist-in-Residence at the Guldagergaard International Ceramic Research Center in Skælskør, Denmark.  His work has been exhibited nationally and internationally.