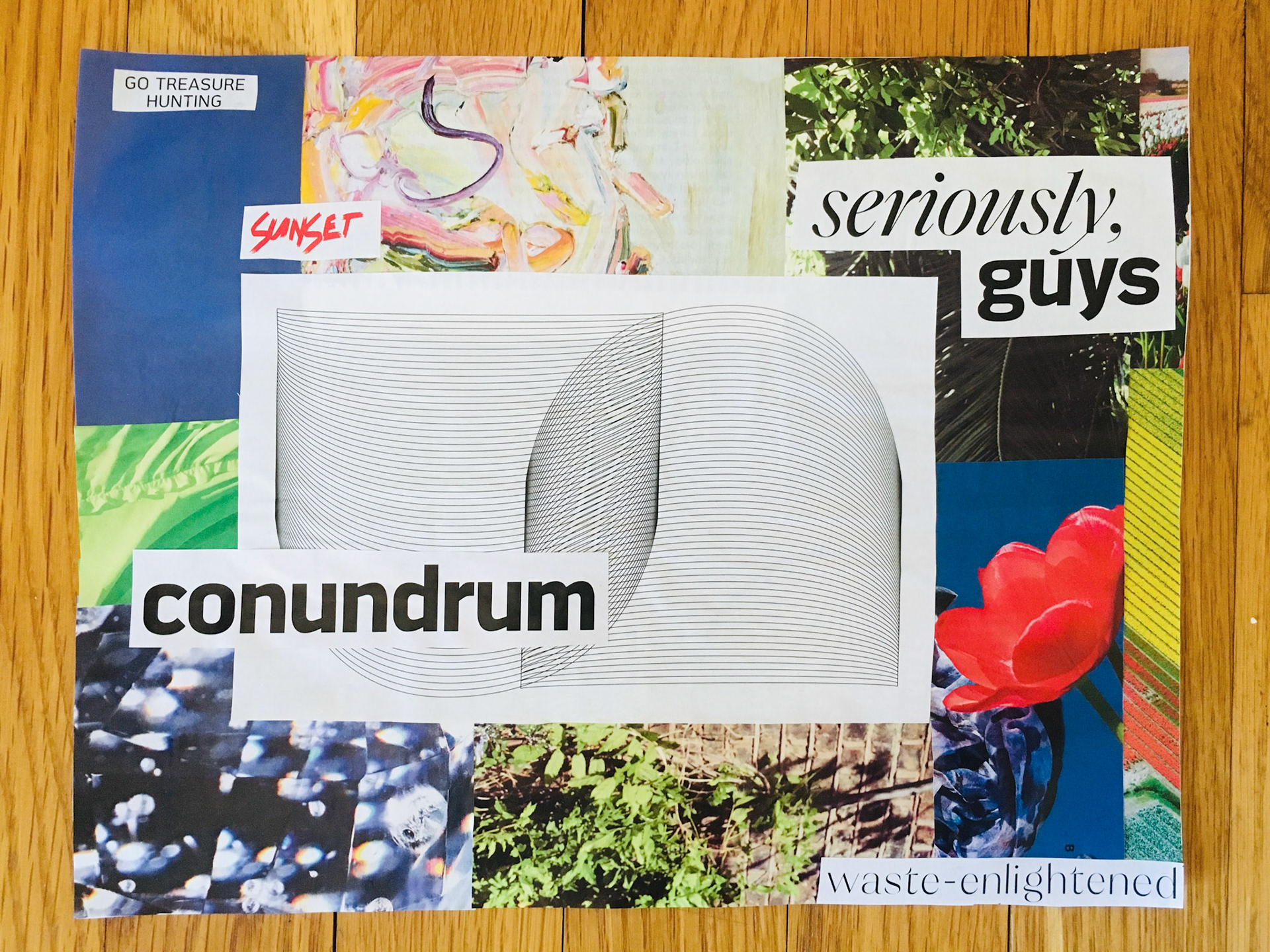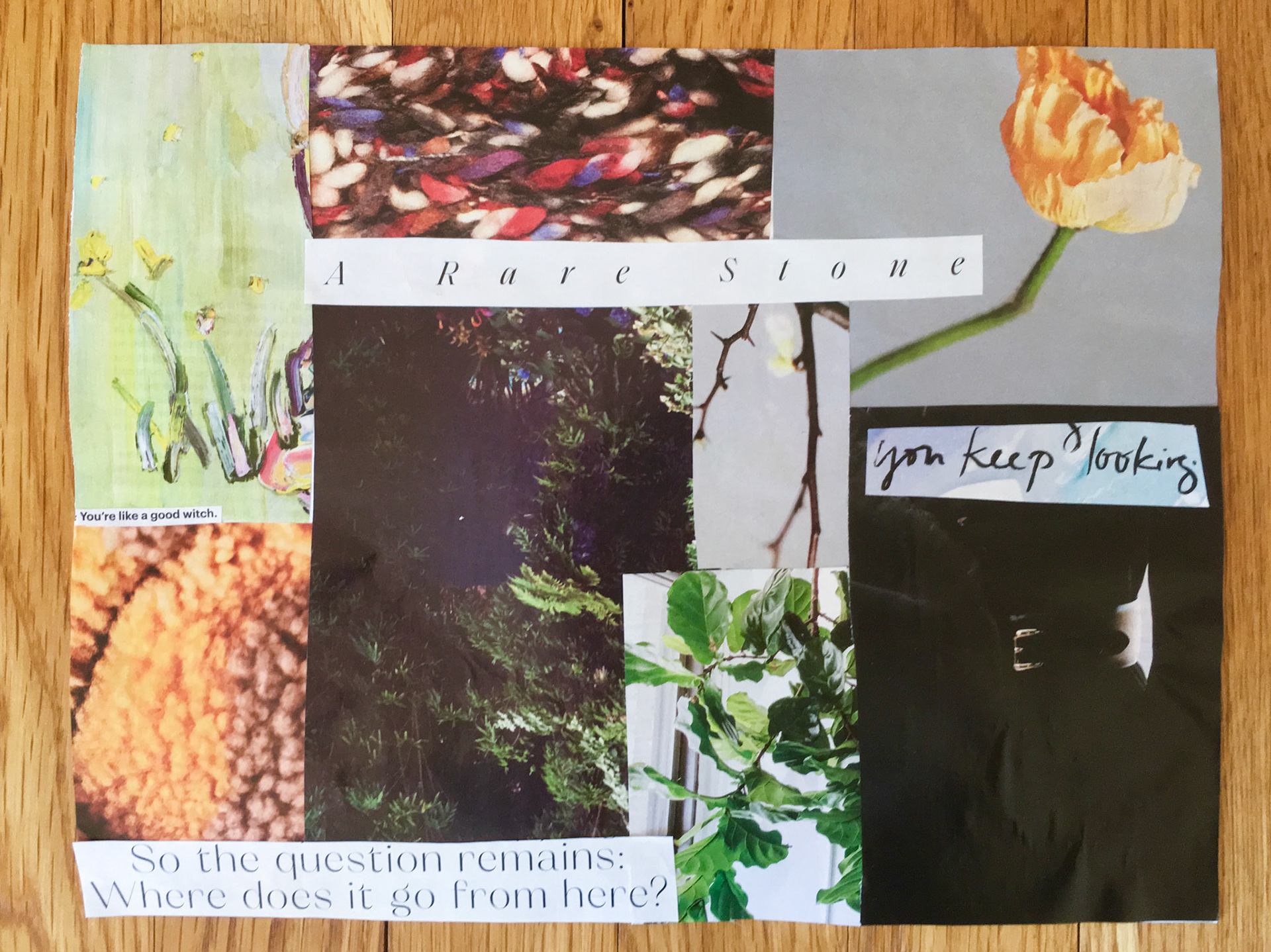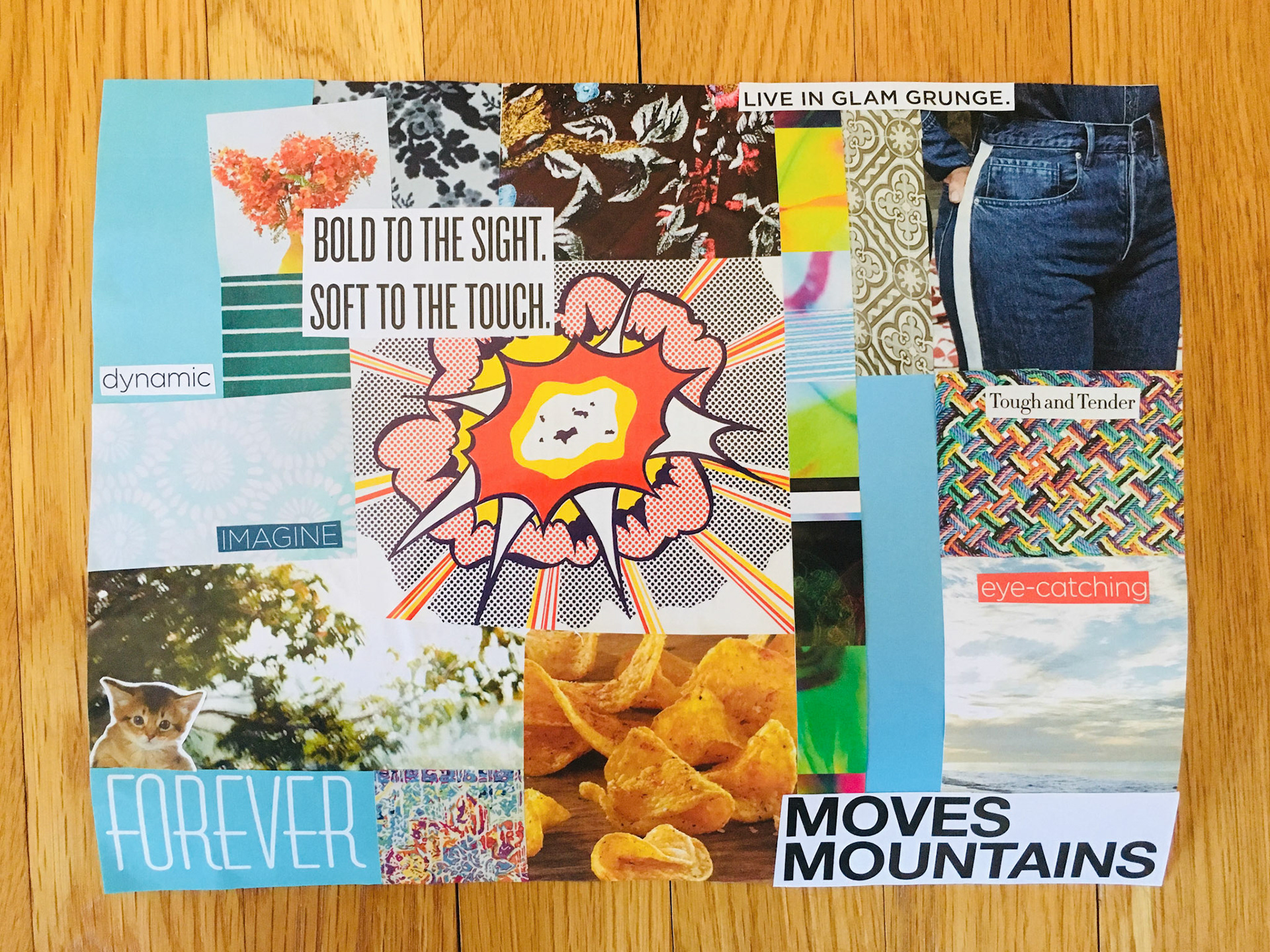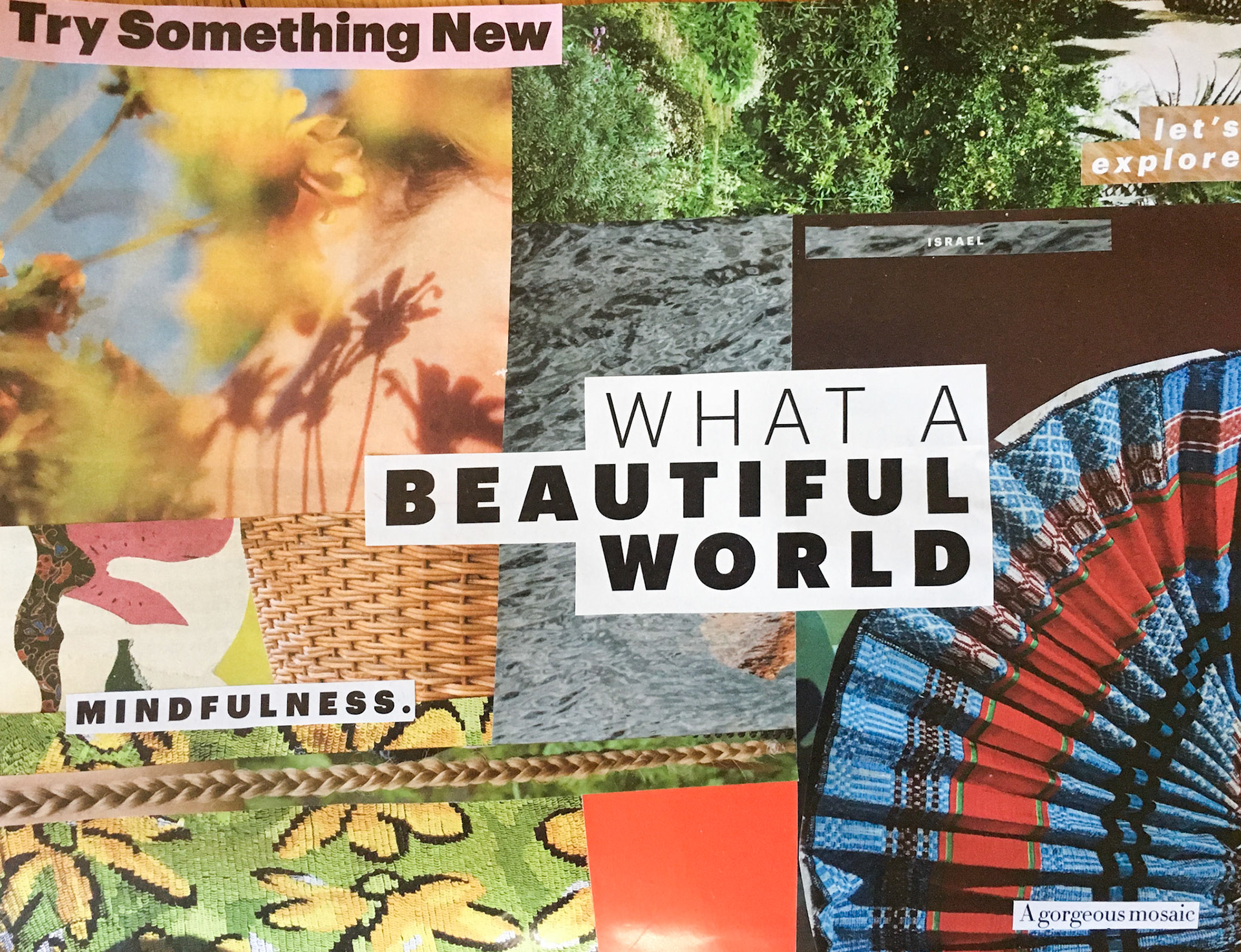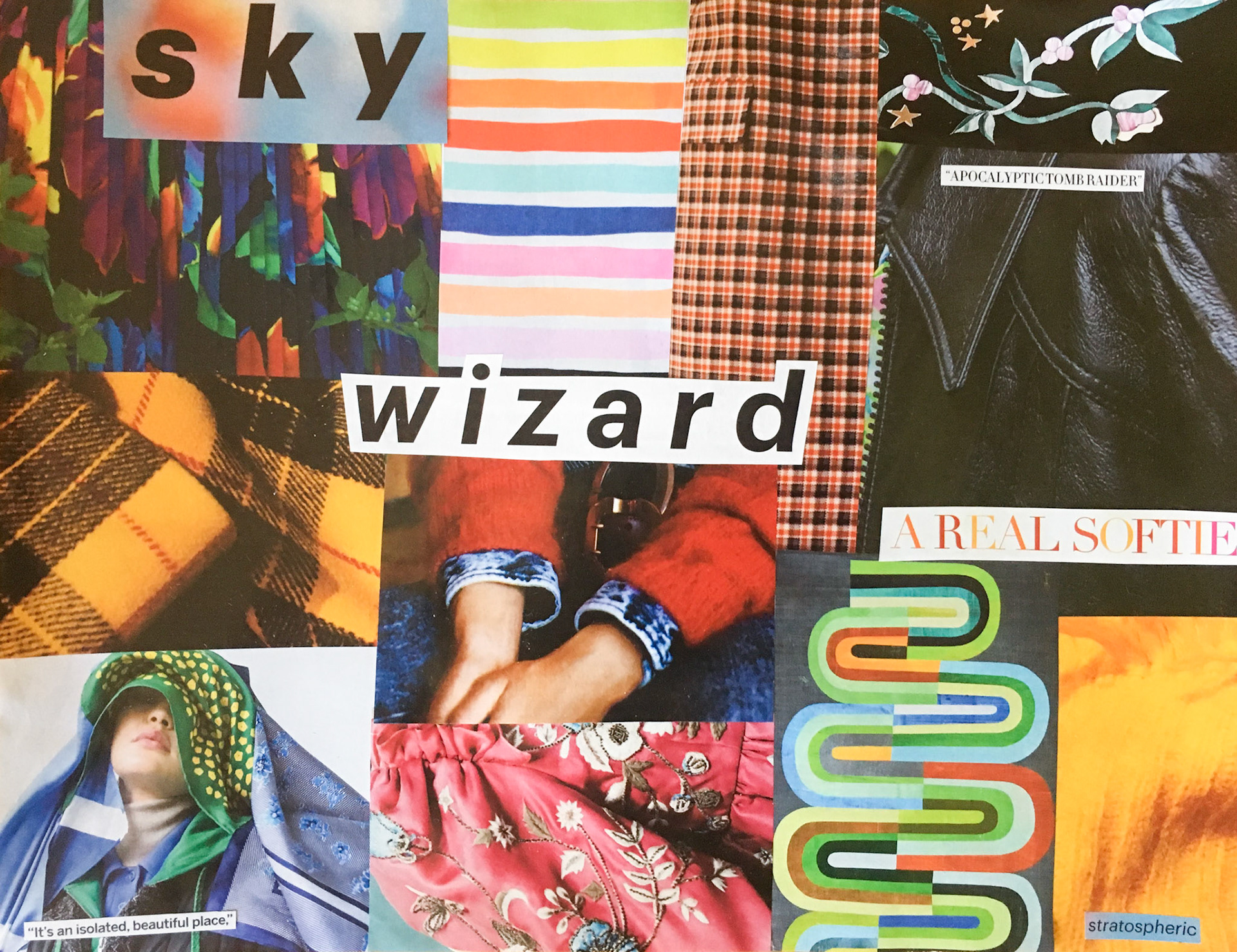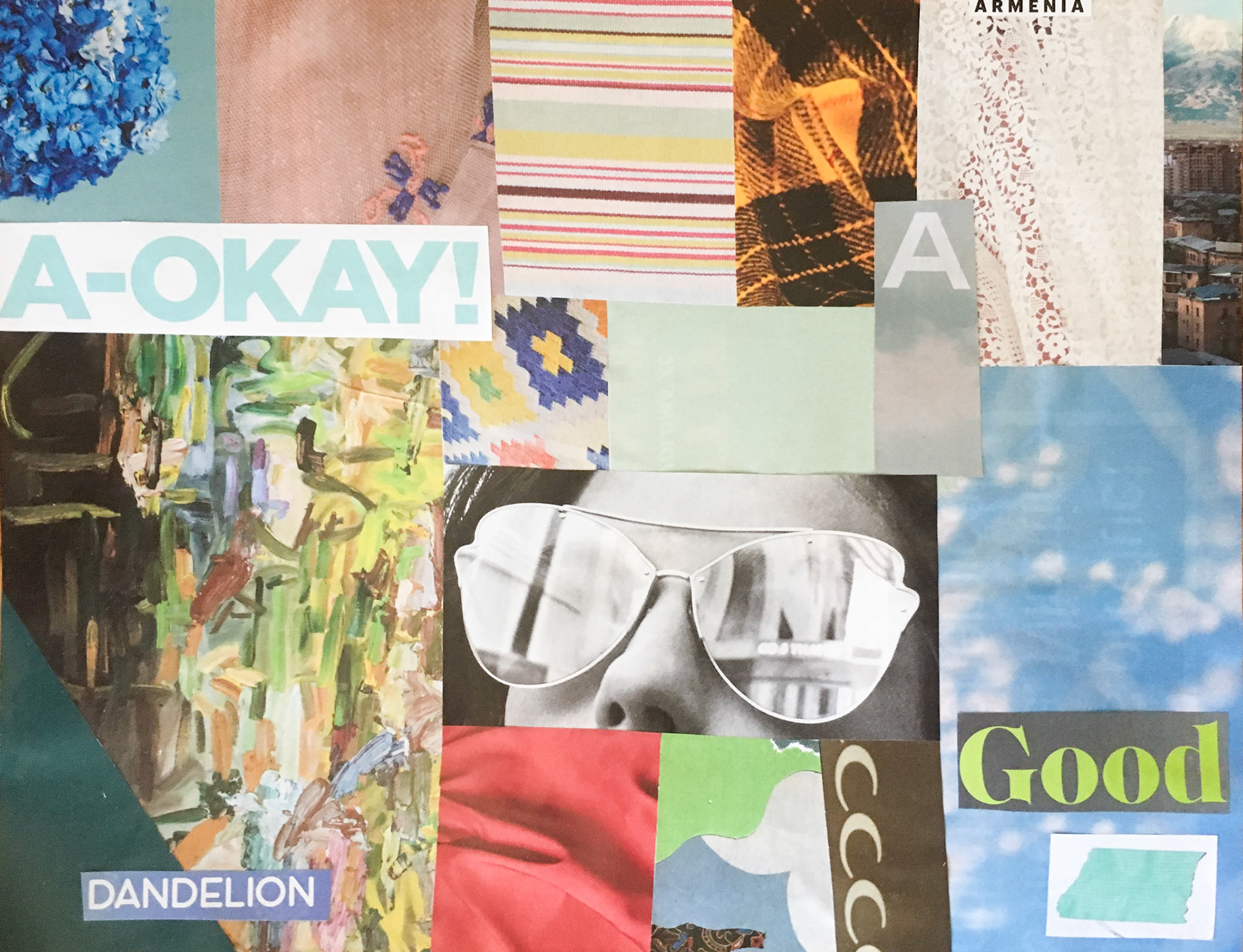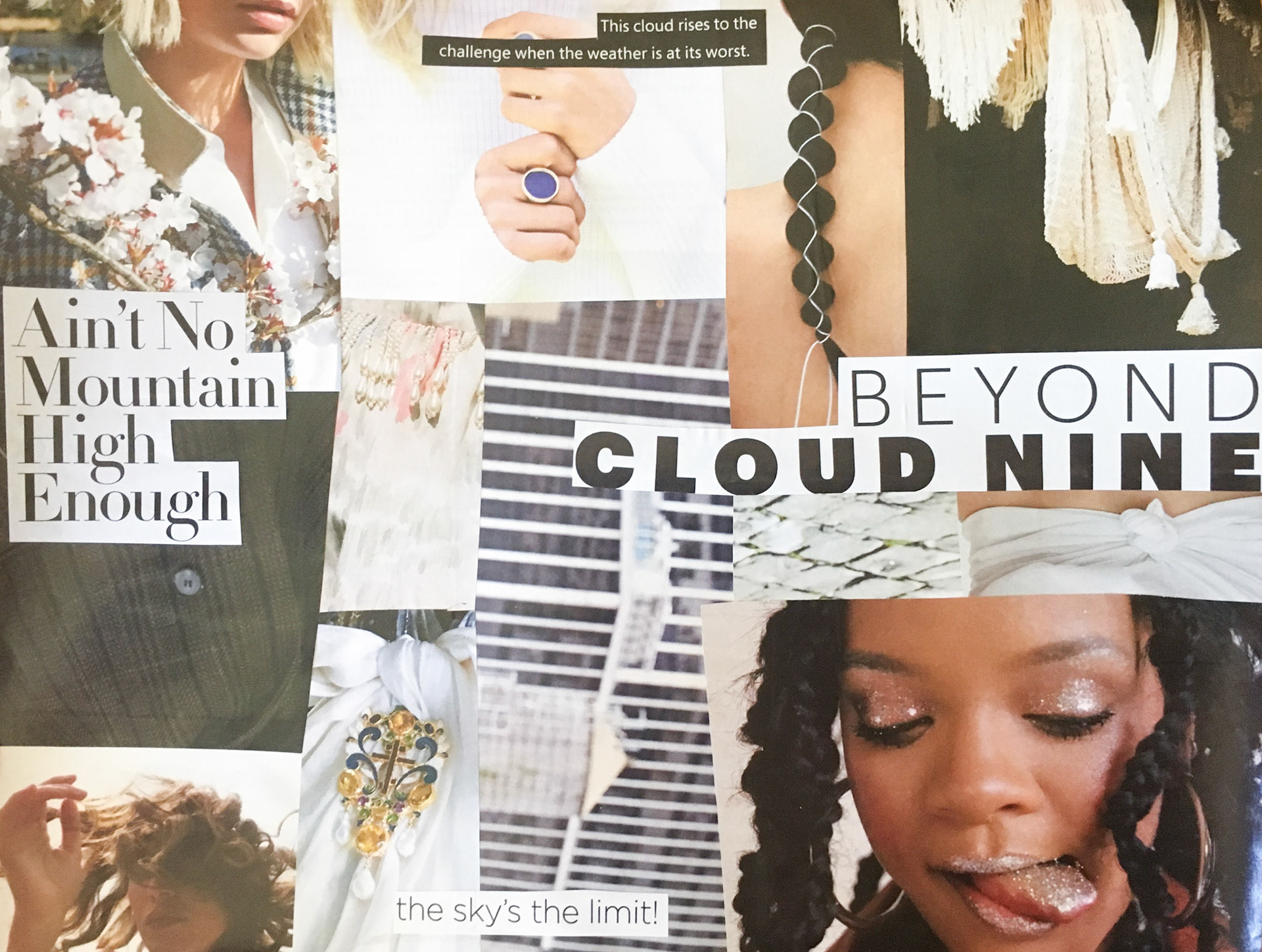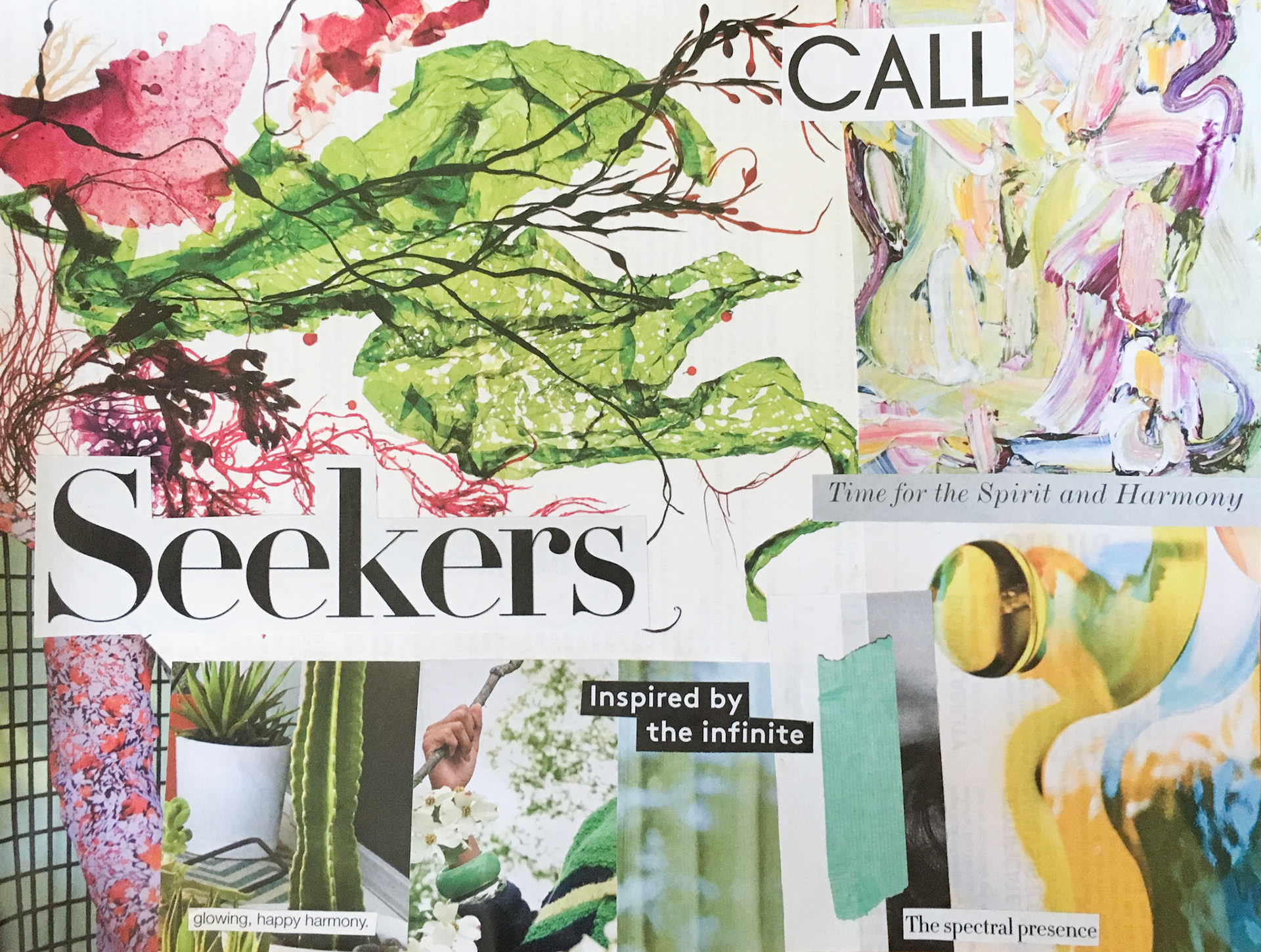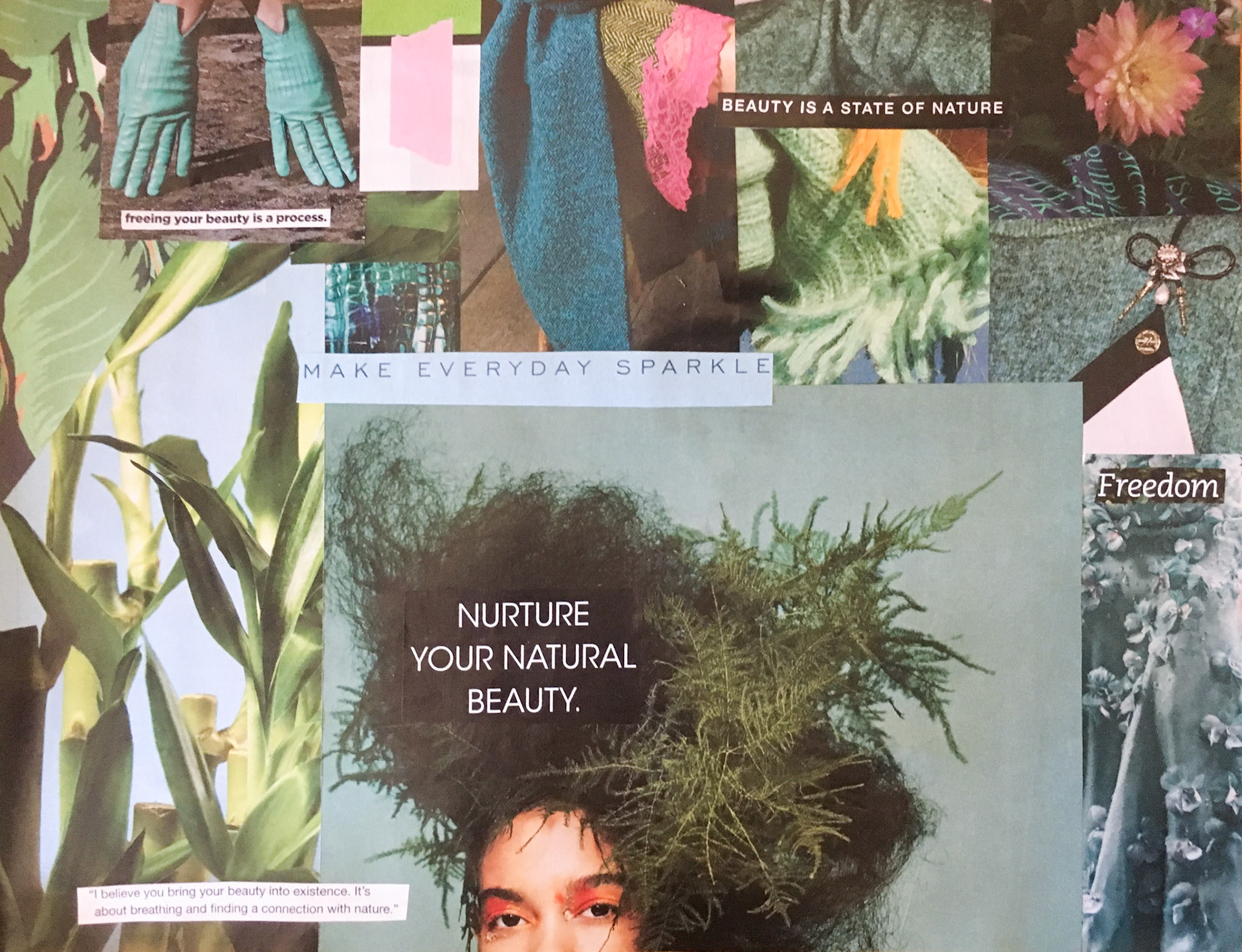 "Out of all the creative paths I could follow during this frightening time, I was drawn to collaging.

As a self-proclaimed poet, words are usually my medium of choice. However, I do have an artistic vein that runs deep since I was a child—mainly oil and watercolor painting. During this time when all words fail to express the stress and anxiety weighing me down on a daily basis, cutting and pasting images have become my current mode of expression.

That said, these pieces aren't particularly somber or reflective of the current news. That is because when life is crumbling around me, I fight against the pull to darkness and despair. Instead, I turn to those who give me the most comfort and safety, who I build my life with: my friends and my inner self.

These collages are pulled from that deep inner strand within me that recognizes that, although the world is colored with fear and grief, there are deeply rooted truths within our personalities that bring color to the lives of those around us (regardless of whether or not we can hang out in person with these friends on a regular basis).

In addition, the largest piece I made was for myself. It's all too easy for me to characterize myself by whatever negative feelings I have about myself or the world around me. In an attempt to call out the reality of who I am in my innermost core, I celebrate my best self (who is always present inside of me) in this piece.


In whatever ways you choose to process this time, I hope my work is a gentle reminder that we are not exclusively made up of the circumstances happening to us. Our hearts are built on deeper things than that—a foundation we can rest upon during times like these when nothing seems stable, fair, or good."


Maggie Swofford lives alone and enjoys it, and thus has been unabashedly enjoying the extra time to herself. However, she feels a deep anxiety and stress for the world and her loved ones (several of whom are first responders). She is a poet, and has been published in numerous publications including Fathom Magazine, Mazing Magazine, Rantoul Magazine, and others. She also prides herself in her day job as Digital Marketing Coordinator at Hendrickson Publishing Group.