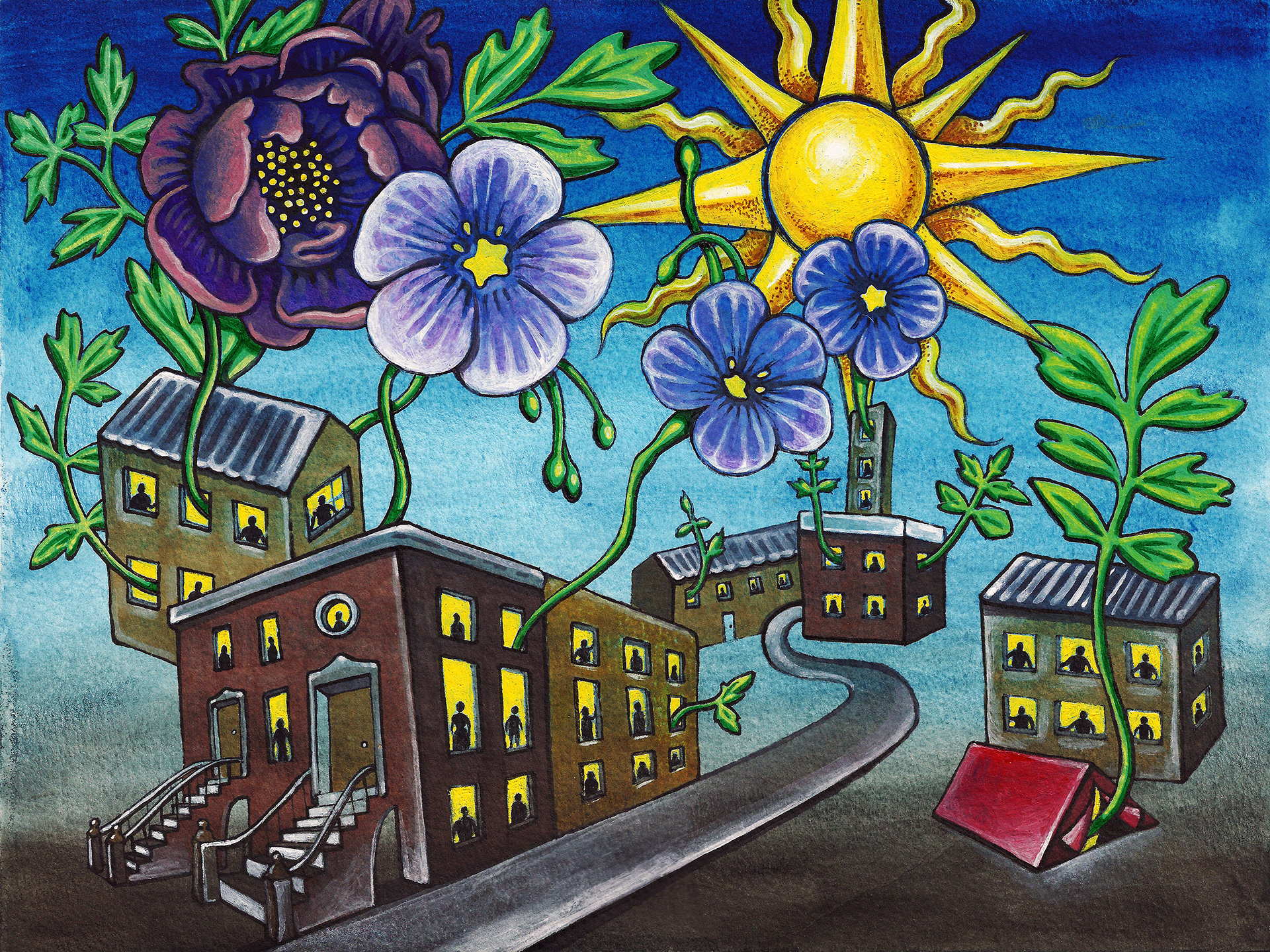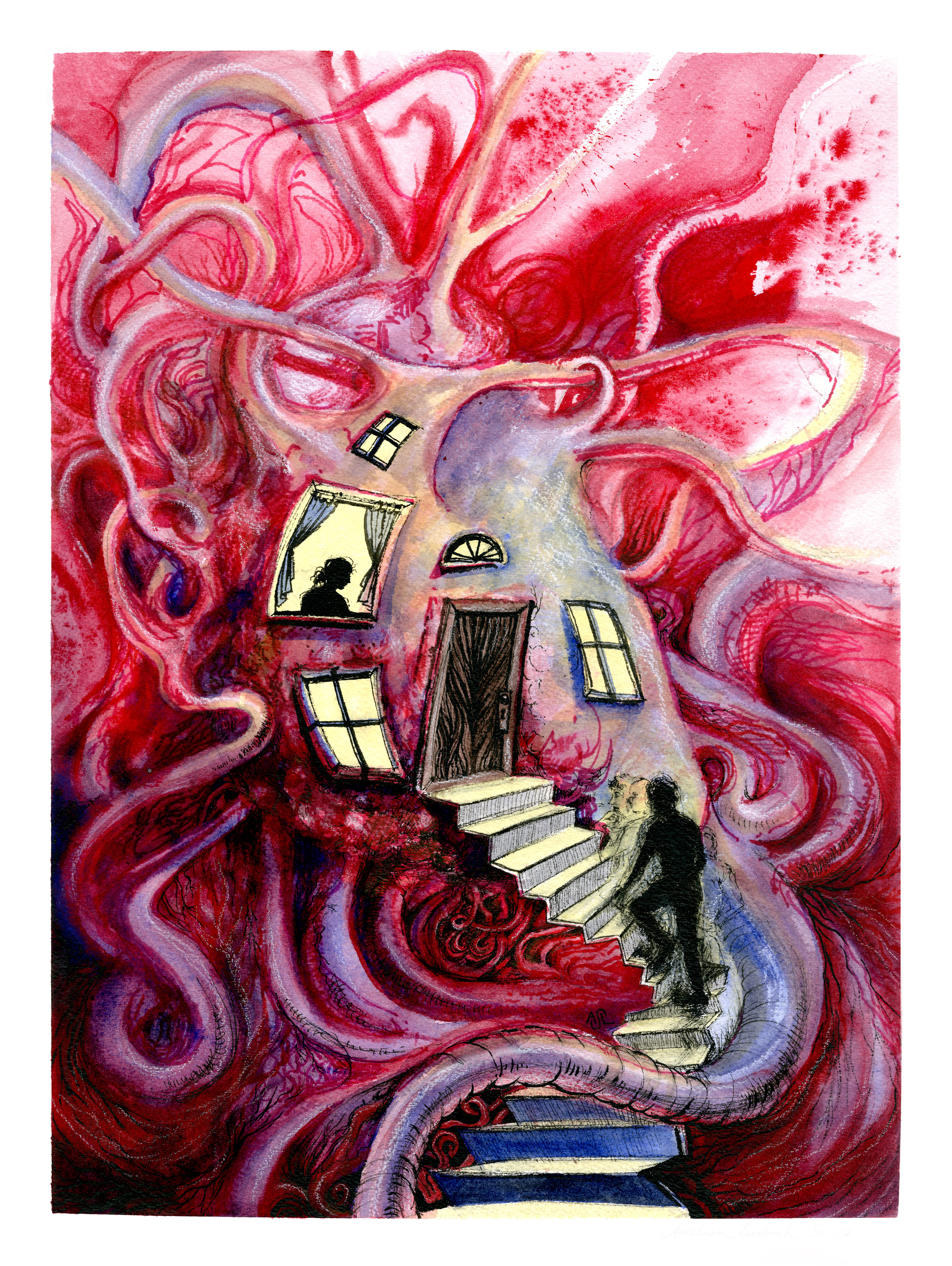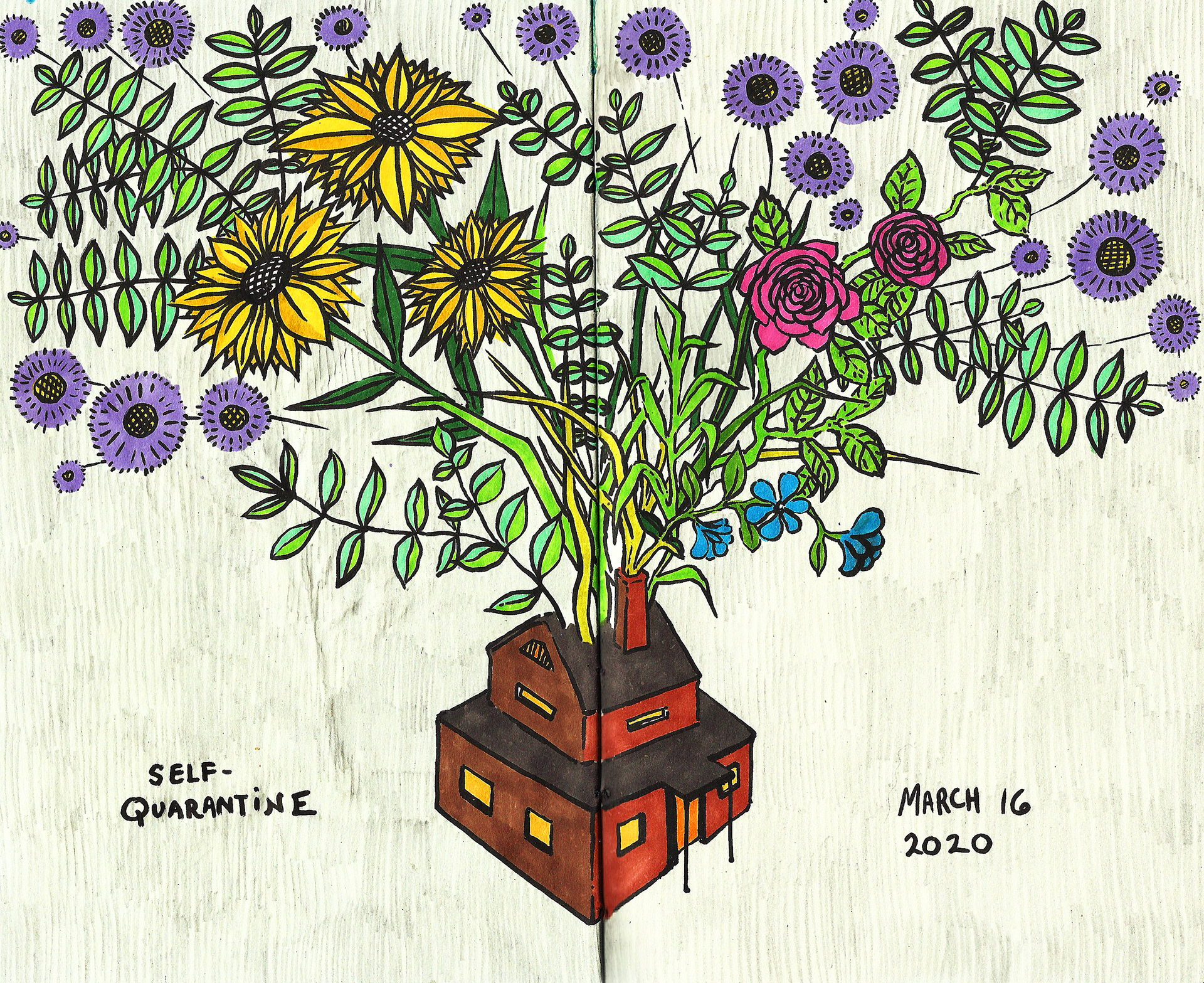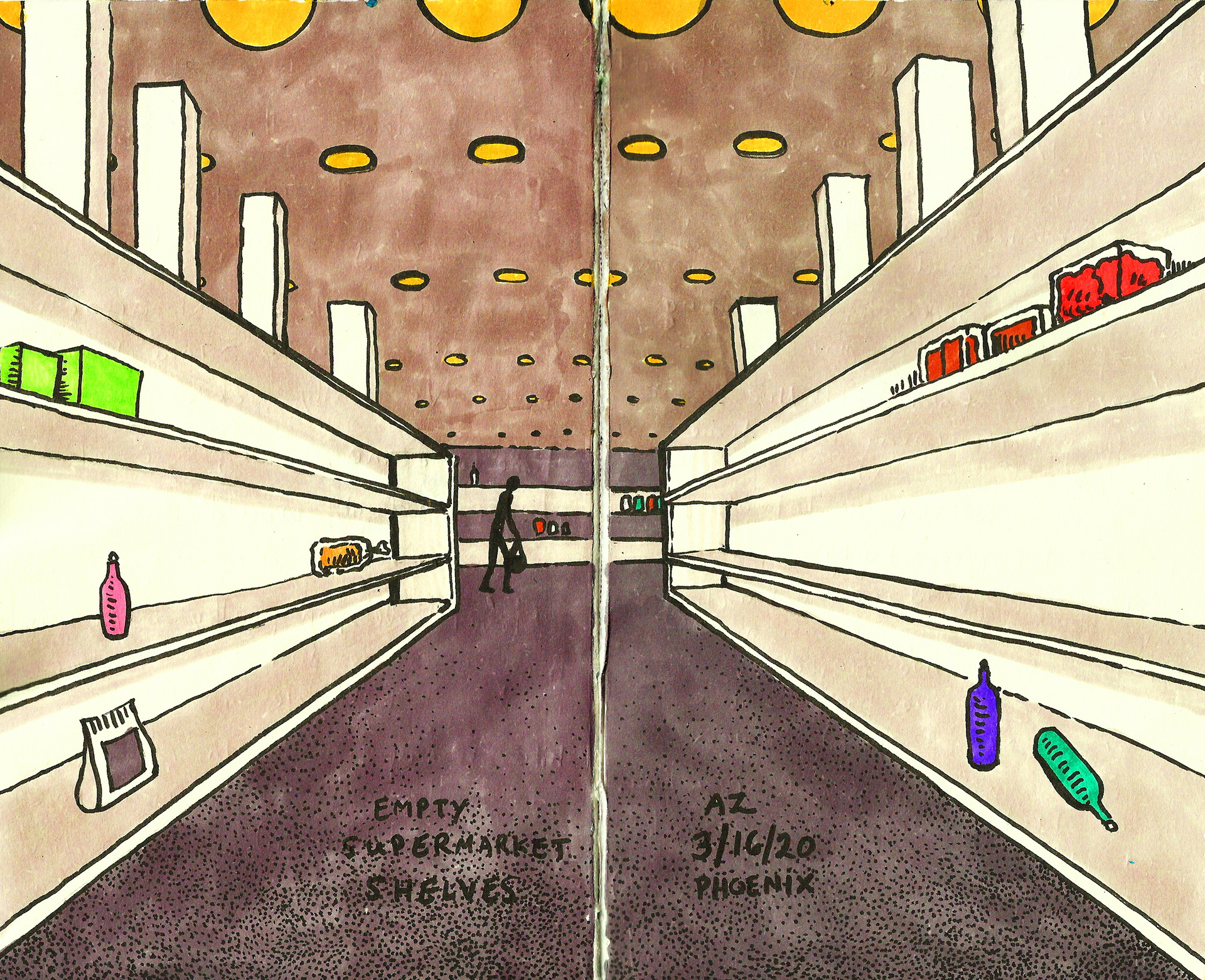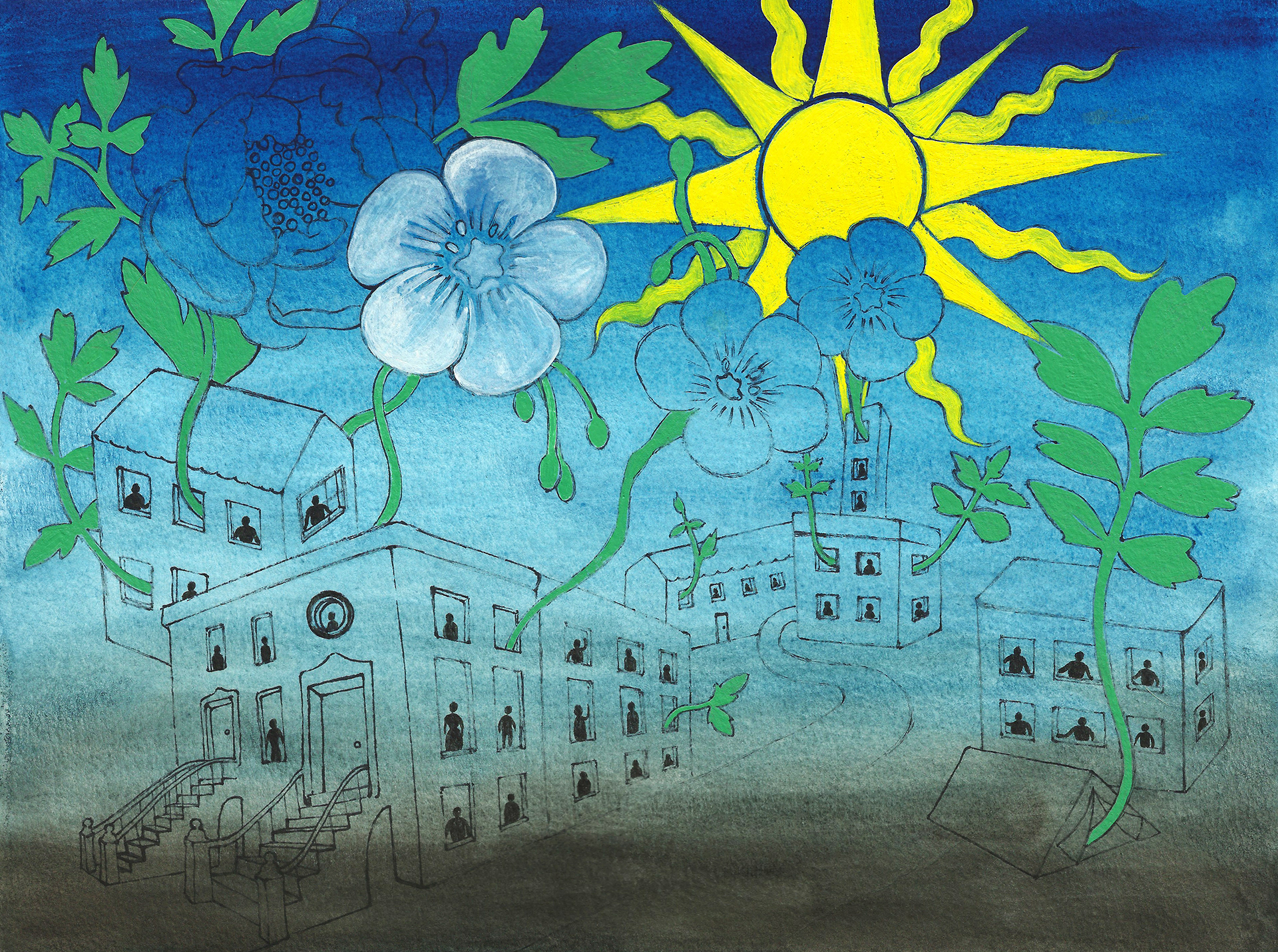 "Due to the coronavirus outbreak, I have placed future plans on hold and returned to my home region of Arizona, which I hope to explore in new ways with the perspective I have gained on my travels. Although this is a hard time for us all and my physical movement may be limited, I see this as an opportunity for reflection on my childhood memories and introspection on the role art can play in American society as the coronavirus pandemic unfolds. 
I have already made a few images in response to the current situation: some sketches of striking recent moments, and a more developed painting about the idea of society connecting through art while social distancing in their own apartments. I've also included some progress shots of this painting as I transformed it into a video for the 'Better Than Shakespeare' podcast, with me reading a poem by the great American poet Billy Collins about the coming of spring. The text of the poem can be found 
here
. 
The second painting is 'Chambers,' an image I painted about social isolation, home, and the feeling of falling in love. A character makes her home in isolation in her own heart, as another character begins to approach and break through her barriers of intimacy. "
Raised in the wilderness of the American Southwest by two geologists, I was taught an appreciation for overlooked details in the landscape from a young age. I spent my days drawing maps of places that didn't exist, charting the trade routes and political borders. As I grew older, I was drawn by the same beacon: the ability to create worlds. 

Since leaving Arizona in 2012, I have traveled and worked on artistic projects in over 35 countries in Asia, Europe, and the Middle East. I capture this constant motion by painting from life in the sketchbooks I stuff into my backpack wherever I go. I transfer these scenes onto the streets themselves through detailed, colorful murals. My work continues to embody the language I learned as a child, building ecosystems that reflect our own so that the viewer can enter these spaces that are part representation and part fantasy.