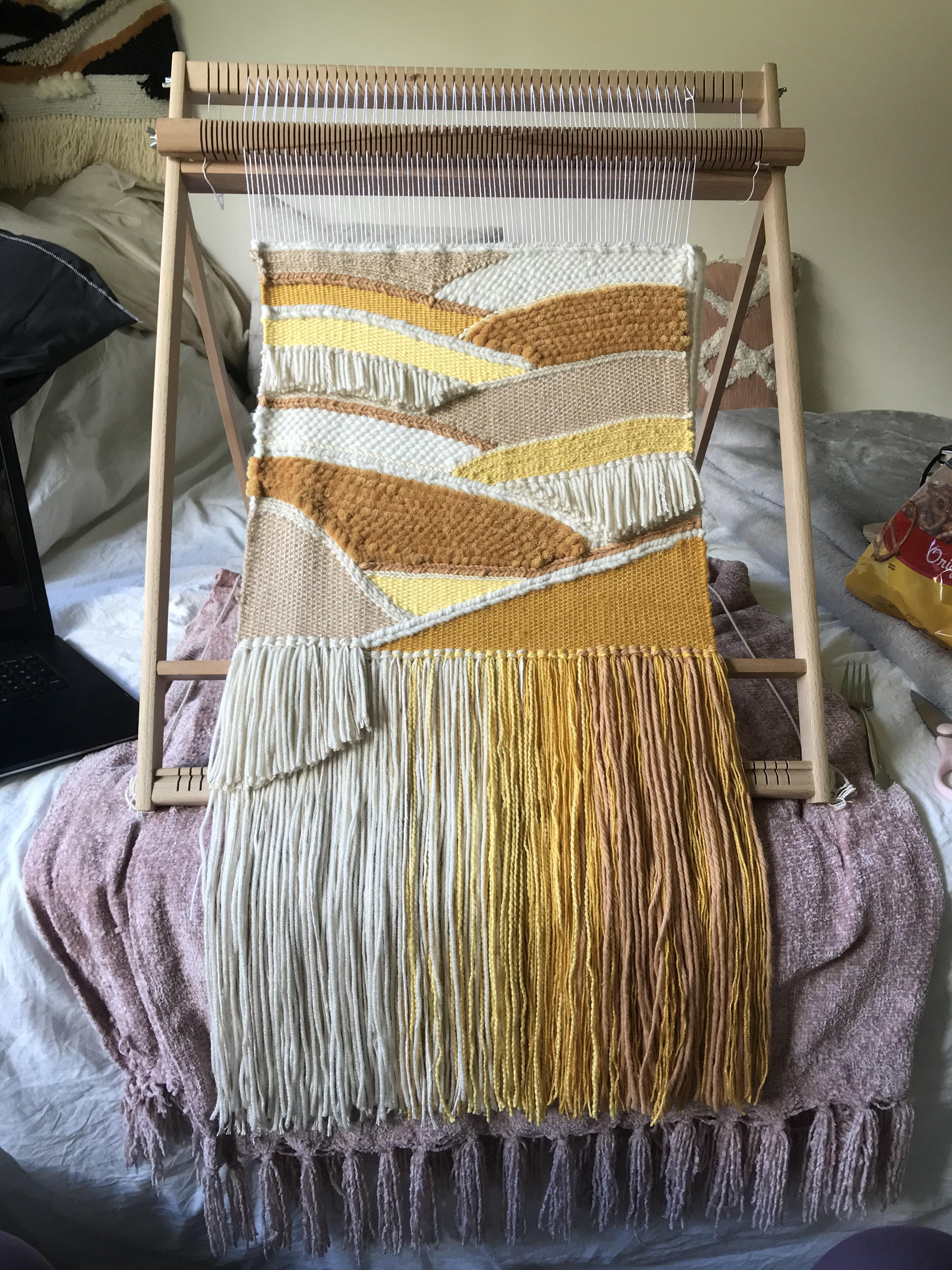 Santa Barbara, California
"During this time I've found that I'm mainly feeling two seemingly contradictory things: extreme anxiety and extreme boredom. Luckily most of my work is incredibly time consuming, with different processes that tend to be repetitive. I find that this repetition allows my mind to wander, and thus process what we're going through. 

With this particular tapestry I needed to weave joy. My sister's favorite color is yellow—and if it weren't for this pandemic, I'd be visiting with her right now (this would've been one of the only times that we'd be able to see each other this year). So with this piece I'm injecting a little bit of my sister's presence into my space, a space that, frankly, I'd rather not be in at the moment. It's helping me feel a little bit more grounded."
I grew up in Long Beach, CA, but I moved to Santa Barbara for school and haven't left since. I got my BA in studio art from Westmont College, and upon graduating still had no idea what I really wanted to do with that—and the absolute last thing I wanted to do was start my own business. The entire process was just daunting, and to be honest it still is.
But things changed near the end of my school career. My senior project was about my experience living with mental illness (you can read more about that
here
), and the number of people that sought me out to tell me that they felt understood and seen as a result of my work seriously changed me as a person. From that point on I realized that not only was my art a passion; it was a platform. Not all of my work exists to further this goal, but at the core of everything I do there is that concept: to share my story in the hopes that it will make someone feel less alone, and maybe even bring some joy into the world.