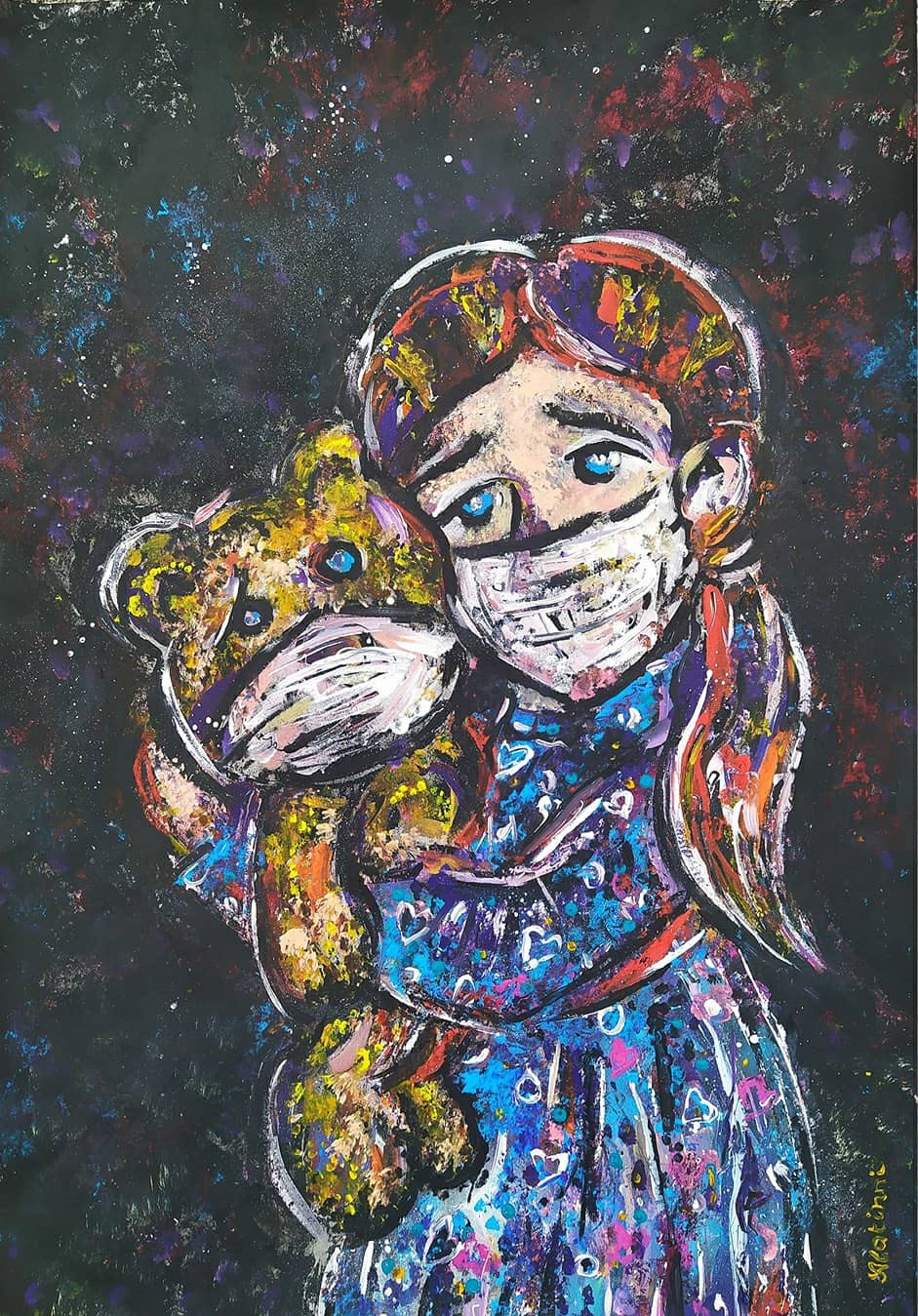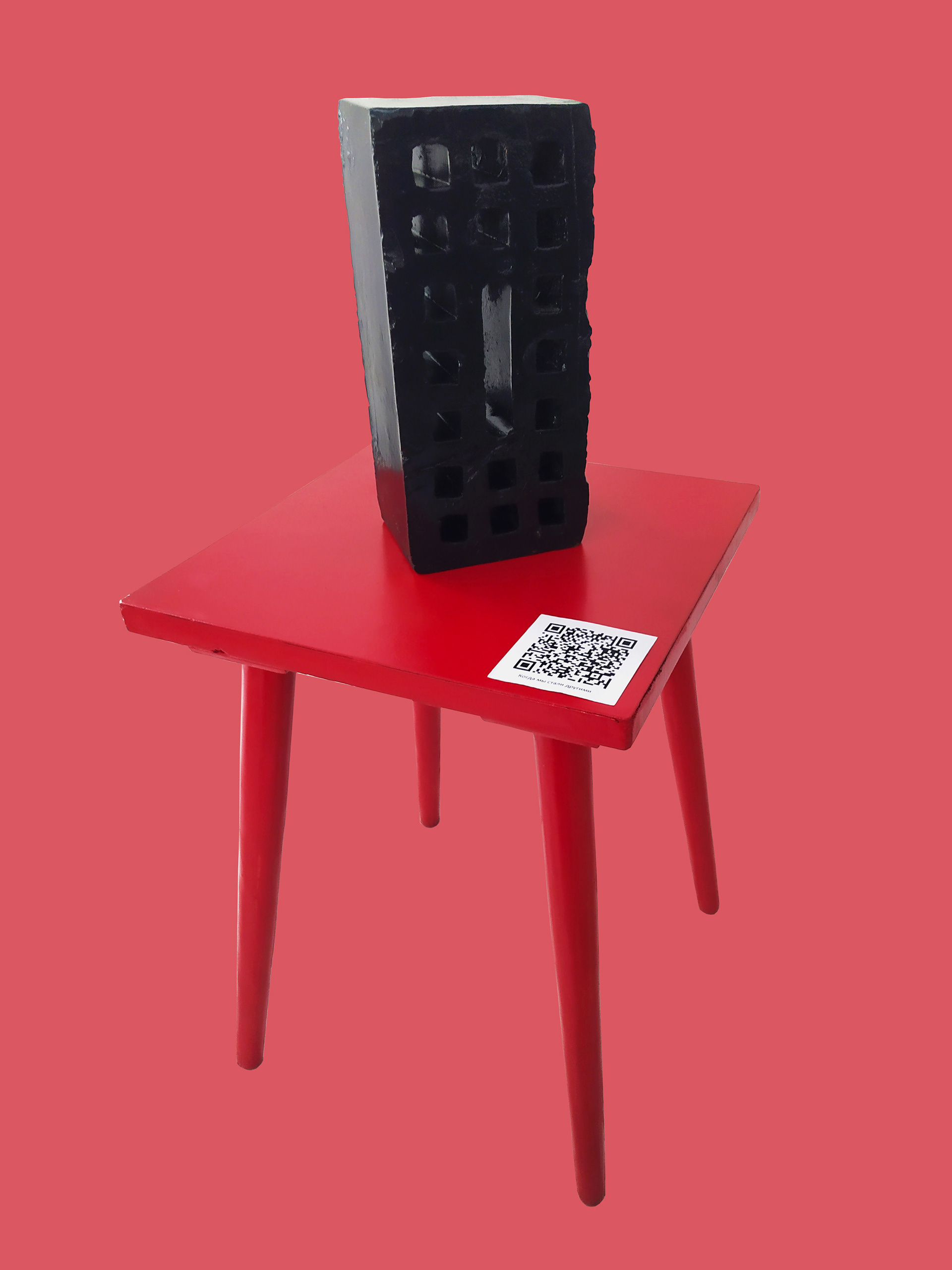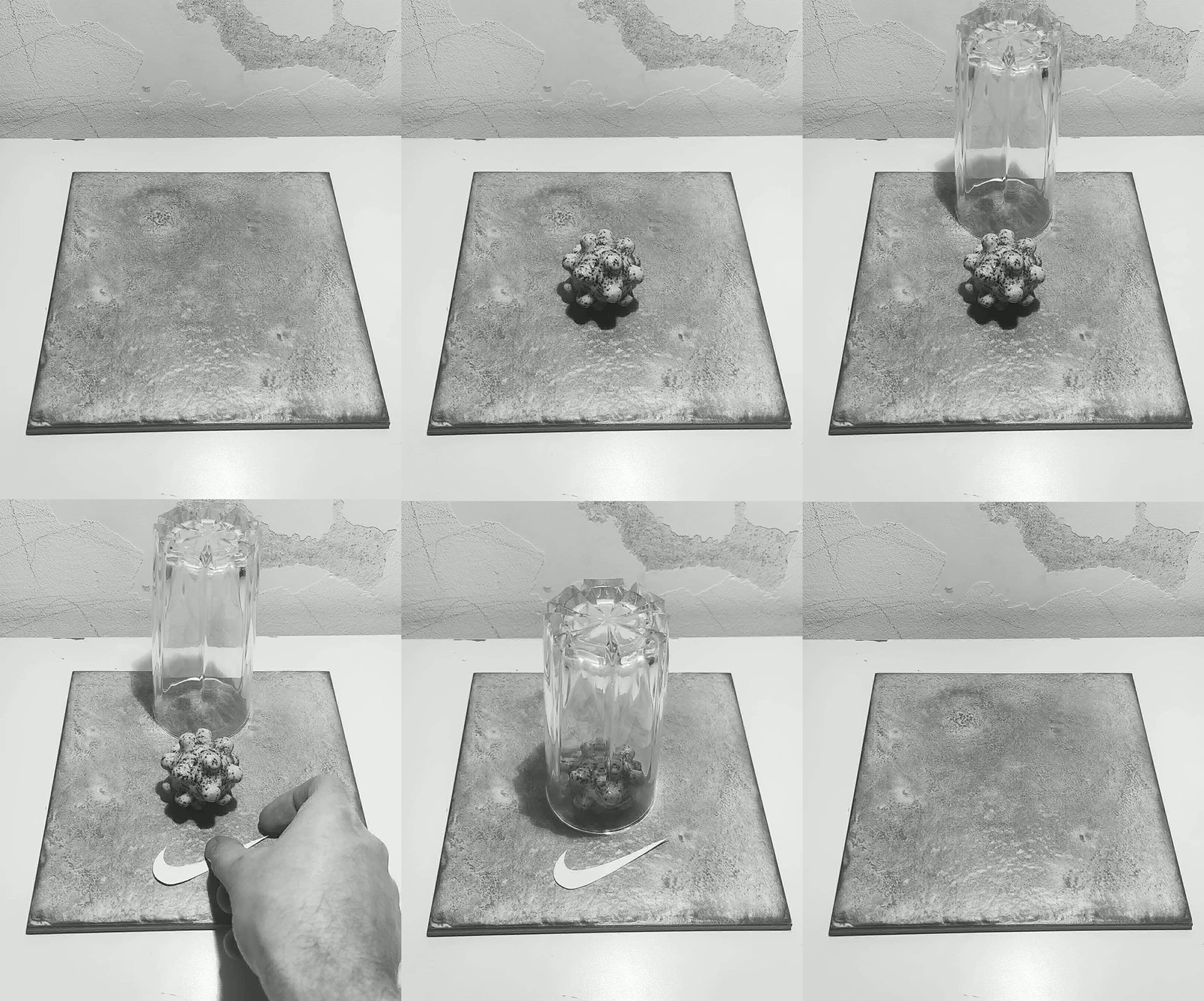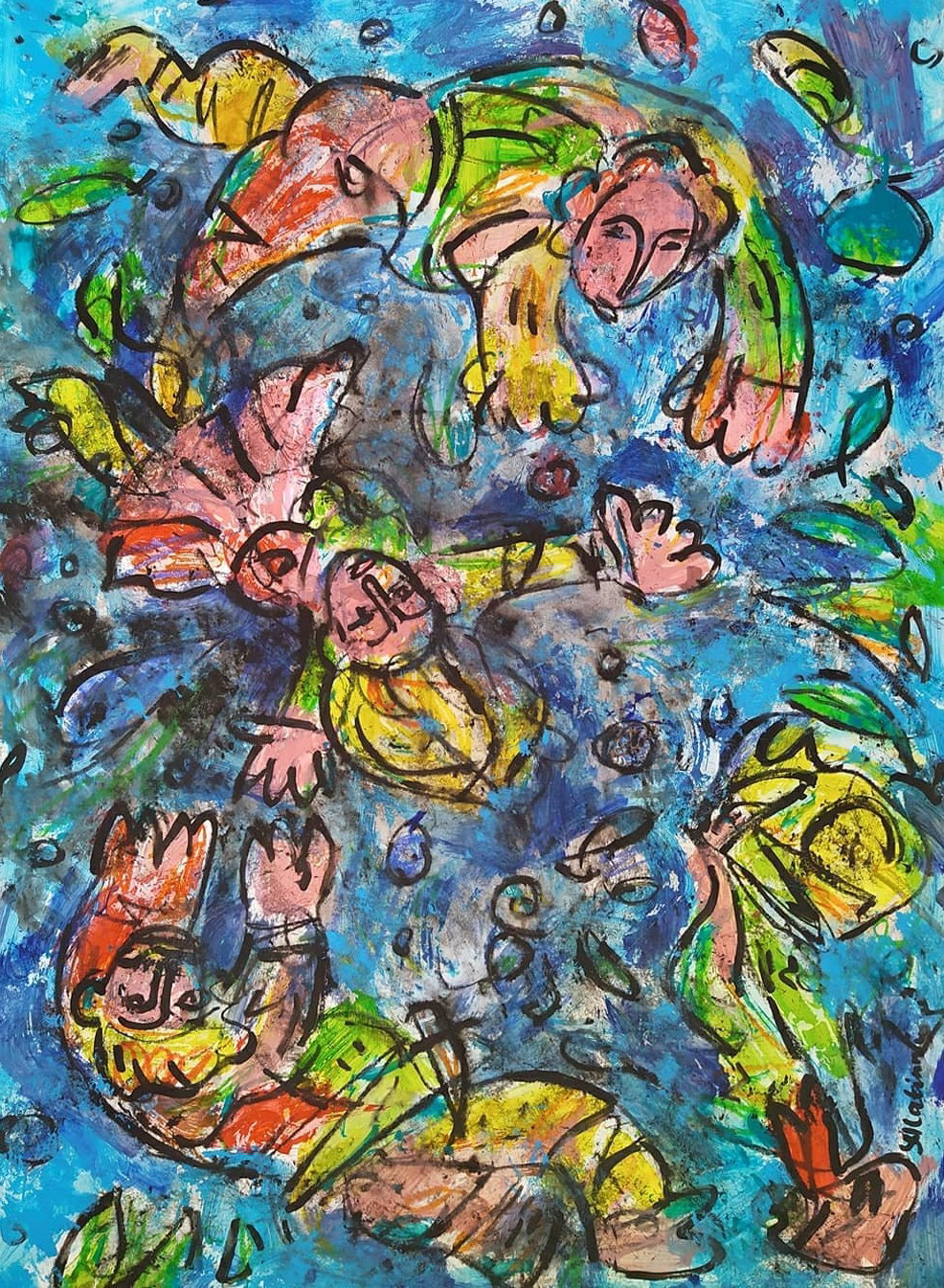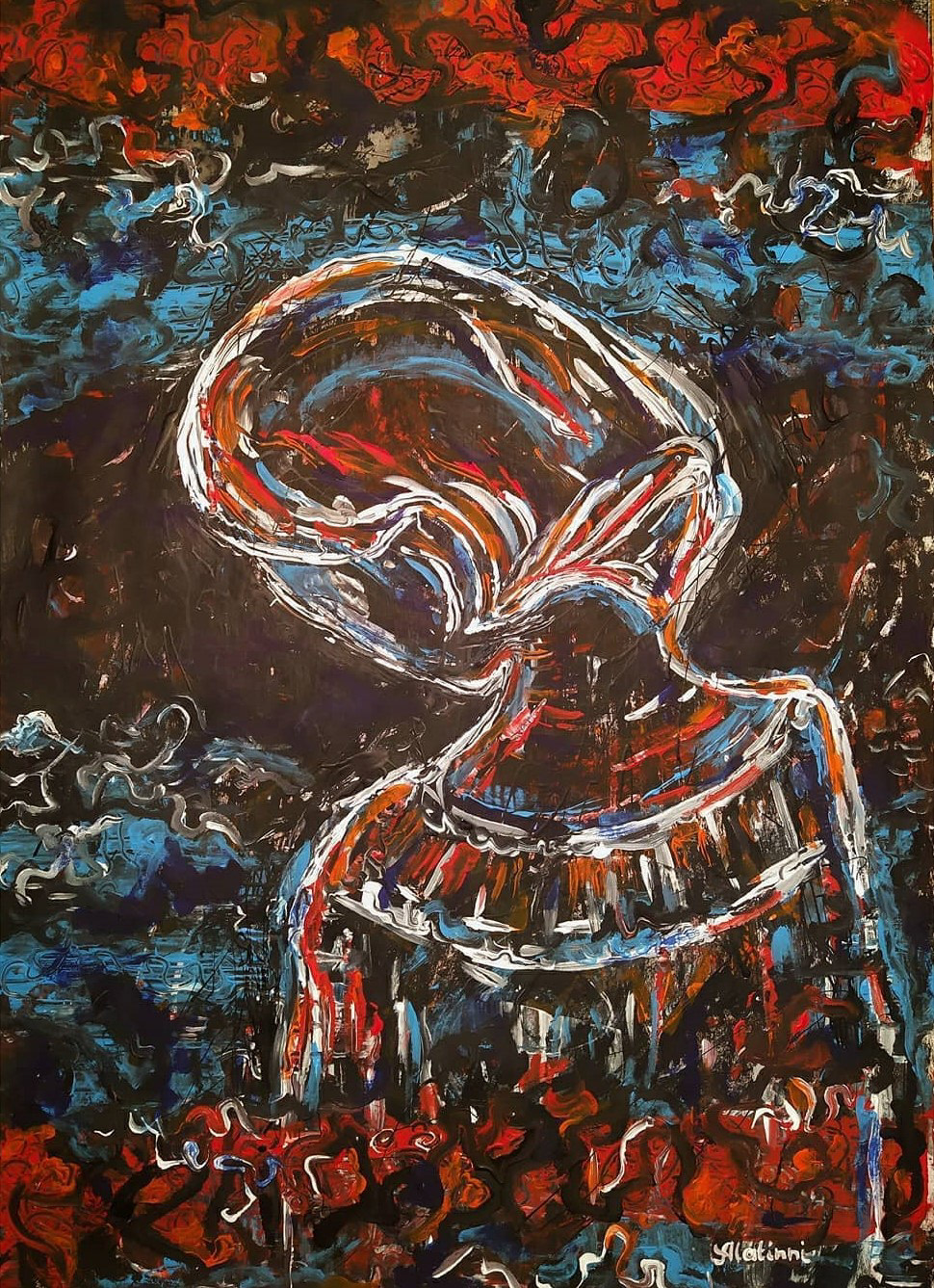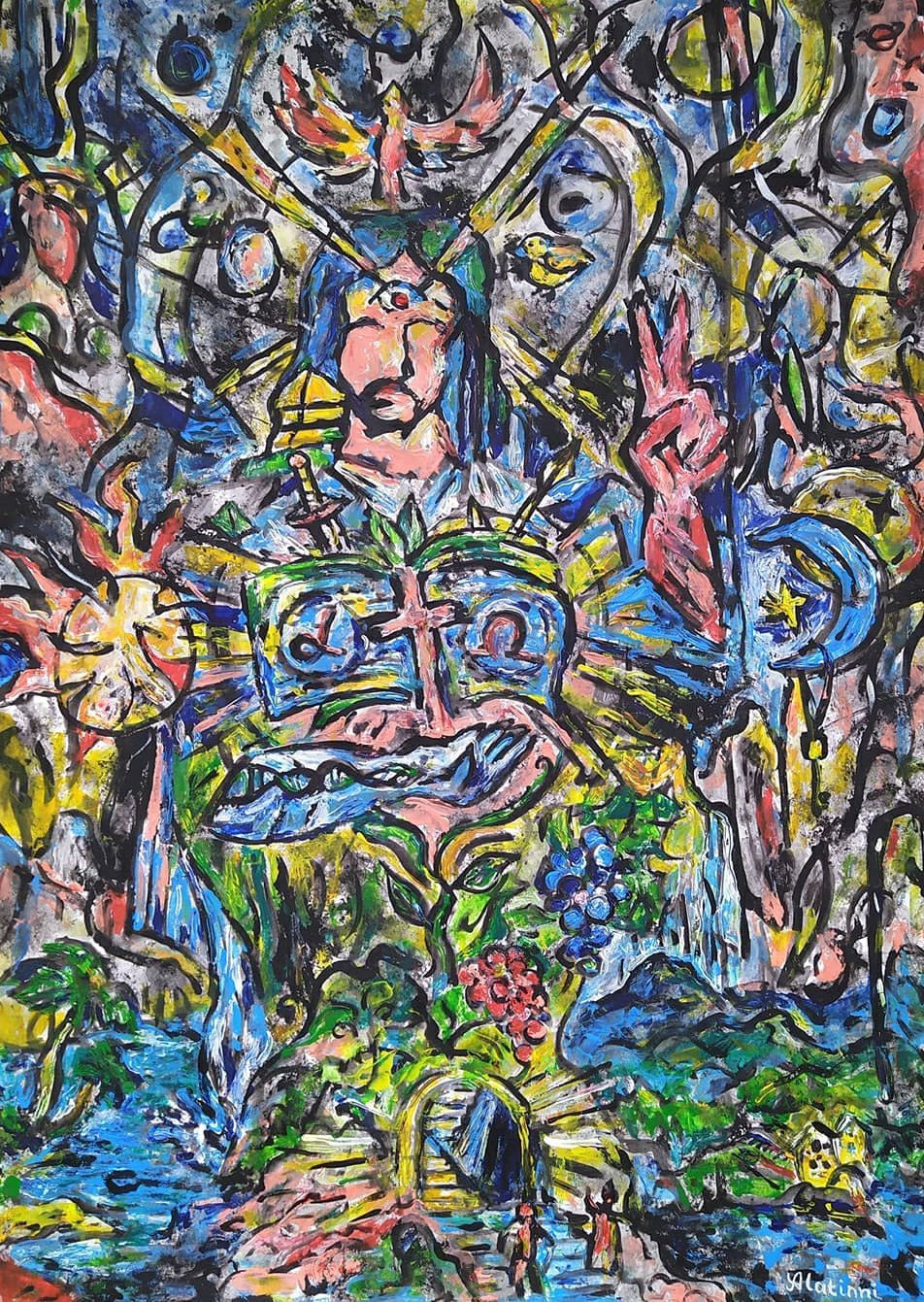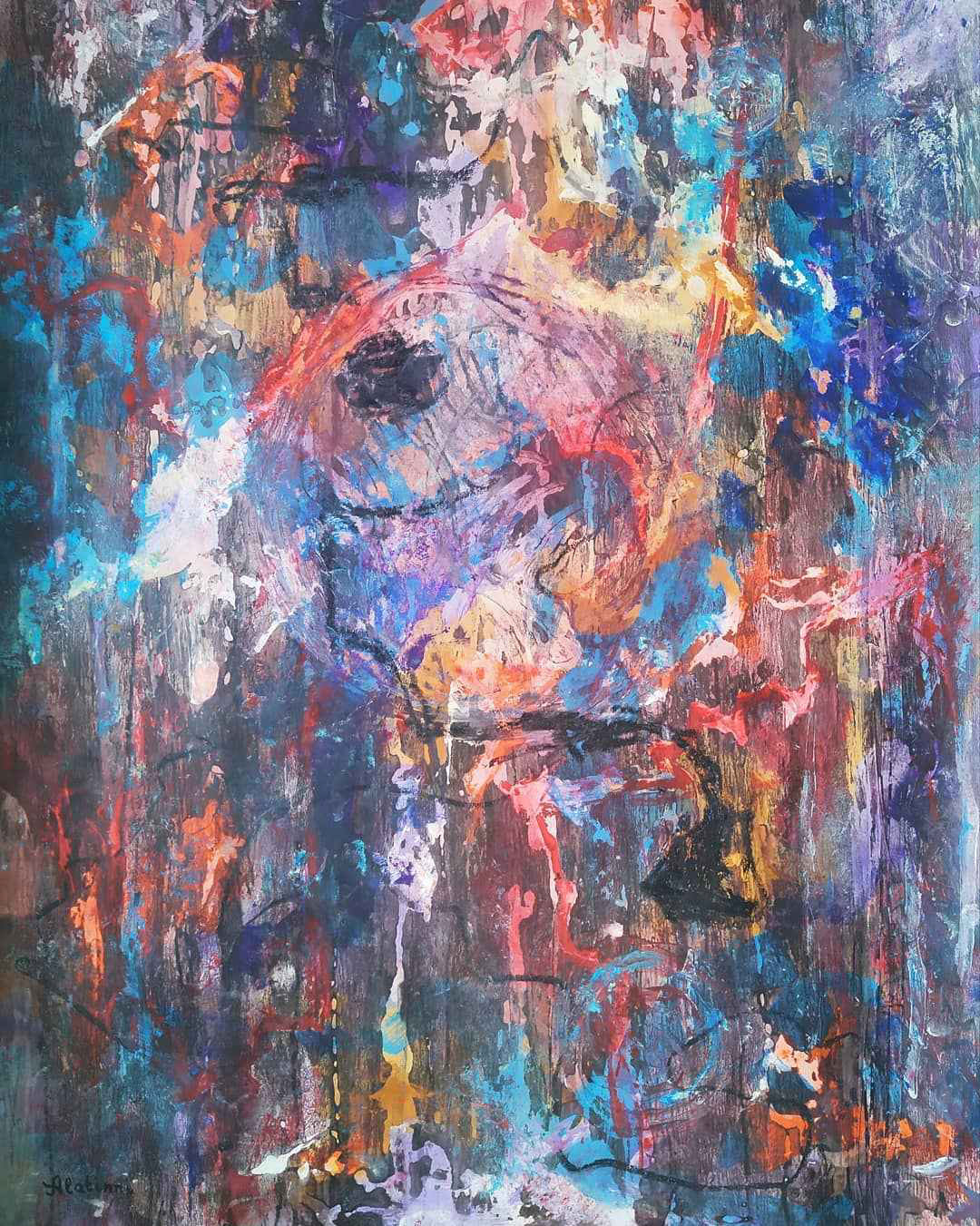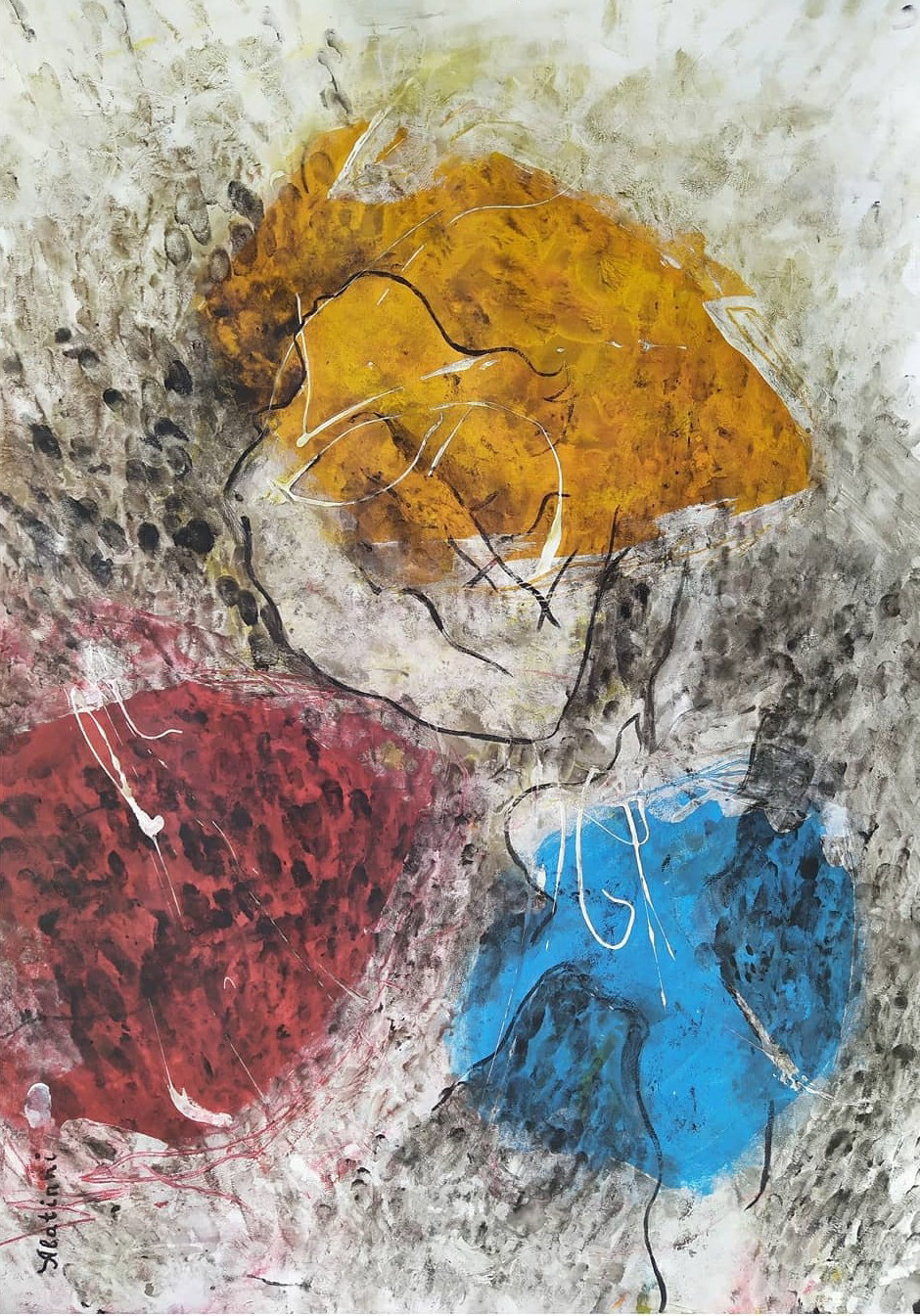 "I am painting during lockdown. Not as much as usual. Three main artworks below best reflect my statement on pandemic and lockdown:
1. Don't worry, Teddy

The little girl is holding a teddy bear. The girl and the bear wear medical masks.  The girl is playing doctor with her favorite toy. It's how this kid reacts to the COVID-19 pandemic and its harsh reality, through a game where she is a super brave doctor who can work wonders and cure anybody, even her sick Teddy. Don't worry, Teddy, you're in good hands!
Some people may discover their personal feelings related to isolation.  Somebody may find out that the COVID pandemic is merciless, has no regrets and affects everyone. Maybe Teddy bear is the only one who is left for the little girl...  Anyway a girl and her Teddy are safe, masks symbolize it well. So, the message to you, who views the painting: Stay safe, stay positive and help others!
2. When We Became Different
The brick is a symbol of home, safety and the family hearth. However, not every fortress can survive in difficult times, so the brick is black.  A stool is a rigid chair without a back, on which it is possible to sit, but it's not as comfortable as it is, for example, to sit on a sofa, armchair or a chair with a back. The stool's symbol literally conveys the phrase: Sit in isolation.
The combination of the brick on a stool is a rethinking of life during a global pandemic that has affected thousands of fates and divided the world to "before" and "after". Colors are significant here. Previously, the stool and the brick had their "native" colors. Now everything is turned upside down and become opposite: serenity is changed to anxiety, joy changed to sadness, openness changed to isolation, victories changed to losses ... However, an understanding of the value has appeared. The world was able to survive (i.e. our brick and stool), its structure and content are alive, and we have to move somewhere further.
3. Just Do It 
From one point of view, this art installation represents the stages of the COVID-19 enemy from the beginning to the end. We're somewhere in the middle now, when we invent and test meds for COVID-19. We need to struggle and survive in this battle. Just do it!
From the other side, this is a representation of the current pandemic situation in Belarus.  There was no isolation period at all, borders have been open the whole time. Enterprises, schools, restaurants, malls are open, mass events like military parades, football championships, exhibitions are conducted while all hospitals and clinics are full of patients. It's not possible to take COVID-19 tests, clinics have no needed equipment and some simple items like medical masks. Official statistics are significantly underestimated. Almost all diagnoses from dead people are set as pneumonia or respiratory disease, not as COVID-19. In this situation, people have decided to take care of themselves and stay at home for self-isolation.
The virus covered with a glass means a trap for the virus and symbolizes a time to be responsible and stay home."
Aleksei Latinnik (Alatinni) - a contemporary artist from Belarus (Minsk), exhibited and awarded at national and international exhibitions. 
 My artworks are filled with light, textures, symbols that reflect thoughts, mood and emotions. Usually I paint with acrylic colors without any sketches. It's very important to me to feel a sense of freedom and challenge: the artist who paints without sketches does not have a chance for mistake. 
 While painting, I am in the state of flow and continuous discovery. Usually, I have a general idea and I'm open to any transformation, so it is difficult even for me, the artist, to predict the final result.  When I purchase a blank canvas or paper I have some positive thoughts in my mind: "Soon, this will be another great painting!" I try to paint "on one breath", not being distracted by the environment.  I also like to experiment and play with various objects and tools sometimes completely unrelated to art at all. I have some pieces created using hardware accessories, sticks, coffee, money, fruits, etc.
What is important for me as an Artist? My paintings not only express myself, they are also ways to deliver a message, to share positive energy through the art and to interact with a wide audience where everyone may find something personal, deep and sacred.